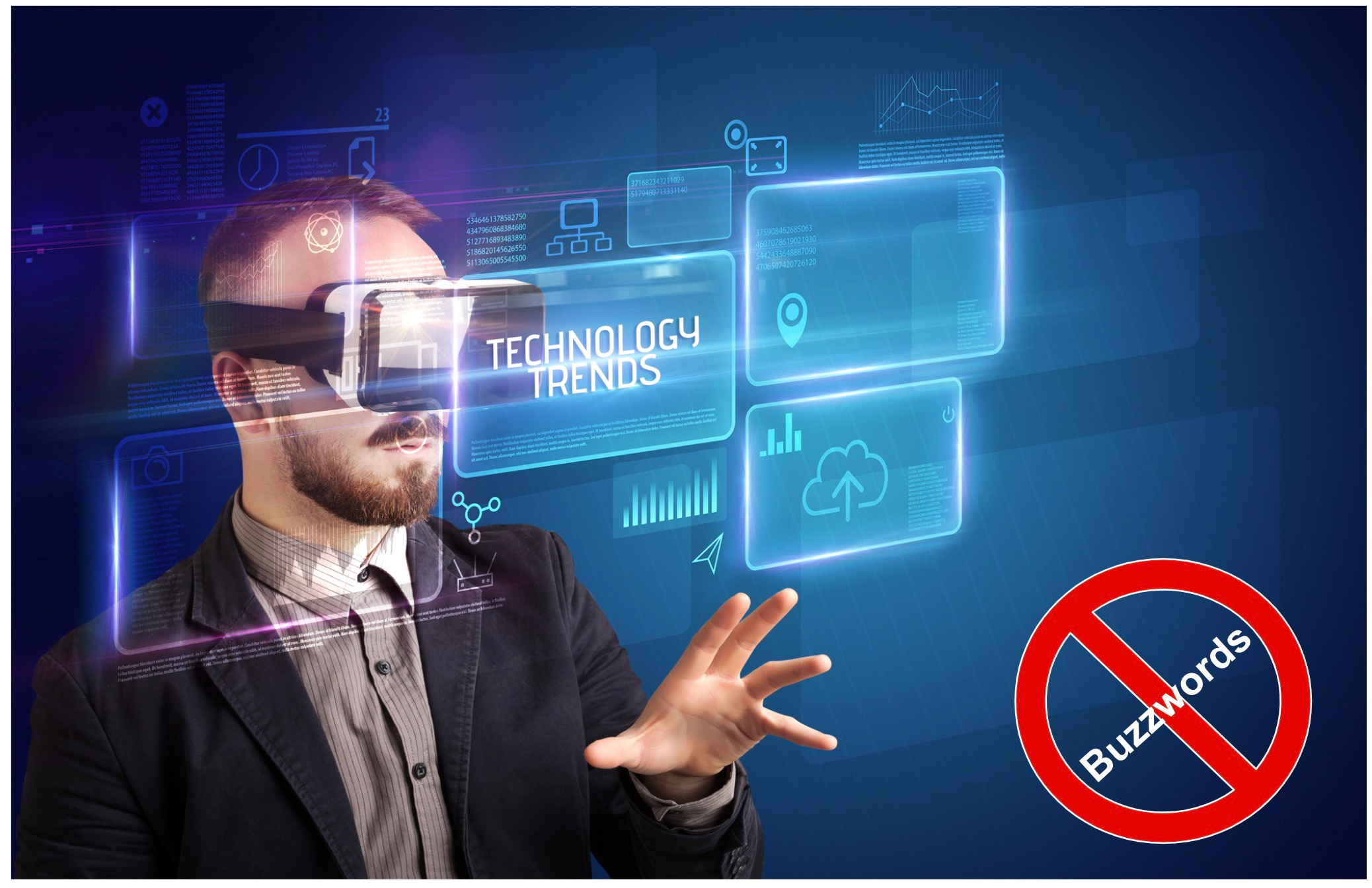 It is a long weekend in the US. The time to catch up on what you missed during the slow summertime and before the busy race toward the end of the year. If you're a PLM professional, it is time to check what is important in the product lifecycle management space and how to get the benefit of it for your business during the remaining part of 2023.
Checking "trends" can help you to get a feeling of industry and technological directions. Leading research, analytics, and service providers operating in the PLM space are always publishing their vision and perspective. Most of these materials are public these days, so you can easily get them at your fingertips. Here are some articles I was reading earlier during the weekend.
McKinsey Technology Trends Outlook 2023
When Atoms Meet Bits – Tech Vision 2023 by Accenture
It's a fact that technology continues to evolve at breakneck speed. The article above will give you plenty of space for imagination about where the future goes, and think about how to embed the future in your realities and PLM projects in 2023. However, I found it vital to bridge between big and futuristic trends picture and some important realities of PLM business and technologies development that are required to help customers now and in the near future.
In my article today, I want to combine the most influential tech trends, to map them to the realities of product lifecycle management, product data management, supply chain management, and transformation of business processes. I will get beyond buzzwords and business strategy to elaborate on what is happening with PLM software, and customer feedback on a typical PLM system performing tasks to manage product lifecycle, document management, computer-aided design, and others.
1. AI-Driven Product Development
The Trend: Gone are the days when artificial intelligence (AI) was just a fancy term in sci-fi novels. ChatGPT and some other products made it real for all of us and continue democratizing the appearance of Generative AI and other AI disciplines. The promises of AI are big and the industry is trying to project it to the PLM world and implementations. Futuristic pictures are painting a world designed and managed by AI.
The Challenge: Pragmatic analysts are questioning – How close are we really to AI in PLM? Check this article by Monica Schnitger, which in my view is a great summary of AI opportunities in PLM. In my view, the biggest challenge of AI projects remains the data. How to get data for your AI projects? How to ensure that data quality is sufficient and also how to protect the data and IP of companies using AI and trusting their data to AI vendors. Ensuring the quality, consistency, and relevance of this data remains a challenge, as does handling issues related to bias and transparency.
2. Digital Twin Evolution
The Trend: Digital twins – virtual replicas of physical products or systems and allow to model physical products in a digital world. You can think about modeling a racing car or an airplane, driving or flying it digitally while having an experience and data perspective of a real product. The vision is to be able to create dynamic models that can change in real-time based on the data feeds. These models are part of testing, development, and product maintenance processes.
The Challenge: To be effective, digital twins require a seamless flow of information coming from multiple places – design, shopfloor, physical products used by customers, and many others. Without a complete set of information, a digital twin can quickly become a glorified 3D CAD model with simulation capabilities. Achieving this integration and ensuring data accuracy is a continuous challenge for the implementation of digital twins.
3. Blockchain in PLM
The Trend: The decentralized nature of blockchain provides a robust platform for ensuring data integrity across the product lifecycle, from component sourcing to after-sales service. There is a continuous discussion about the opportunity to use blockchain technologies to secure supply chains, drop middlemen, and track data about products and materials across multiple companies operating together.
The Challenge: Implementing blockchain in PLM is not without its hurdles. The decentralized nature can sometimes clash with traditional centralized PLM systems. Additionally, achieving consensus on standards and interoperability across the supply chain is paramount.
4. Cloud-based & SaaS PLM Systems
The Trend: Everyone is building cloud-based systems these days. In fact, I was trying to find a company that is building non-cloud and non-SaaS software in PDM/PLM and was not able to do so. As with many other enterprise systems, PLM tools are migrating to the cloud, offering scalability, flexibility, and improved collaboration. Large PLM vendors migrate all their systems to hyperscalers (AWS, Azure, GCP, Oracle, etc.), and newcomers and startups are also working on SaaS/Cloud. The trend is strong and includes technological and business processes thinking about the product development process, and product lifecycle.
The Challenge: While the promise of the cloud is big, there are many aspects of cloud applications that remain unsolved in PLM technologies and implementations. Industrial companies are finally excited about PLM vendors taking their PLM monsters to the cloud hosting and getting rid of painful questions about PLM upgrades and migrations, they might not be aware of what the future holds. The most important challenges are how much it will cost and how all enterprise applications will be integrated to organize seamless processes. The challenges associated with this trend include data security concerns, potential data migration hurdles, and ensuring consistent performance across diverse geographical locations. Most of the existing PLM platforms (even migrated to the cloud) will remain the same 25-year-old single-tenant SQL server-based products. The question of multi-tenancy and multi-cloud are really important.
5. Eco-Friendly Design and Lifecycle Analysis
The Trend: Sustainability is no longer just a buzzword; it's a necessity. PLM systems are incorporating tools to measure and optimize the environmental impact of products throughout their lifecycle. The story is very powerful – as all companies building something are targets for sustainable practices.
The Challenge: While everyone these days speaks about sustainability, it is important to get deeper and understand the complexity of data traceability about sustainable products. Who is making all components and ensuring transparency? Another aspect is pure business. As the push for green products becomes stronger, businesses must grapple with a balance between sustainability and profitability. Adopting eco-friendly design principles may require new skill sets and a rethinking of traditional product development processes.
What Is My Conclusion?
Navigating the dynamic landscape of PLM tech trends requires both an understanding of the technological advancements and an awareness of the inherent challenges. As economic situations remain complex and companies are more and more concerned about business results, a focus towards improvements and investments in process management, quality management, project management, and PLM solutions will be towards fast ROI and helping design and building products faster in a complex world we live in 2023 and moving into 2024. A typical PLM solution in 2023 requires PLM technology capable of providing support for a robust product life cycle, designing and building products, production process, and product quality support. Doing so with existing products can be difficult and expensive. So, the quest what new technologies can bring solutions to solve engineering challenges, data sharing, providing up-to-date information in the supply chain, and tracing of raw materials is becoming very important.
By moving beyond buzzwords and truly understanding the implications of these trends, businesses can harness their potential while addressing their challenges head-on. Enjoy the weekend, put some thoughts and tell me what you think. These are just my thoughts.
Best, Oleg
Disclaimer: I'm co-founder and CEO of OpenBOM developing a digital thread platform including PDM/PLM and ERP capabilities that manages product data and connects manufacturers, construction companies, and their supply chain networks. My opinion can be unintentionally biased.