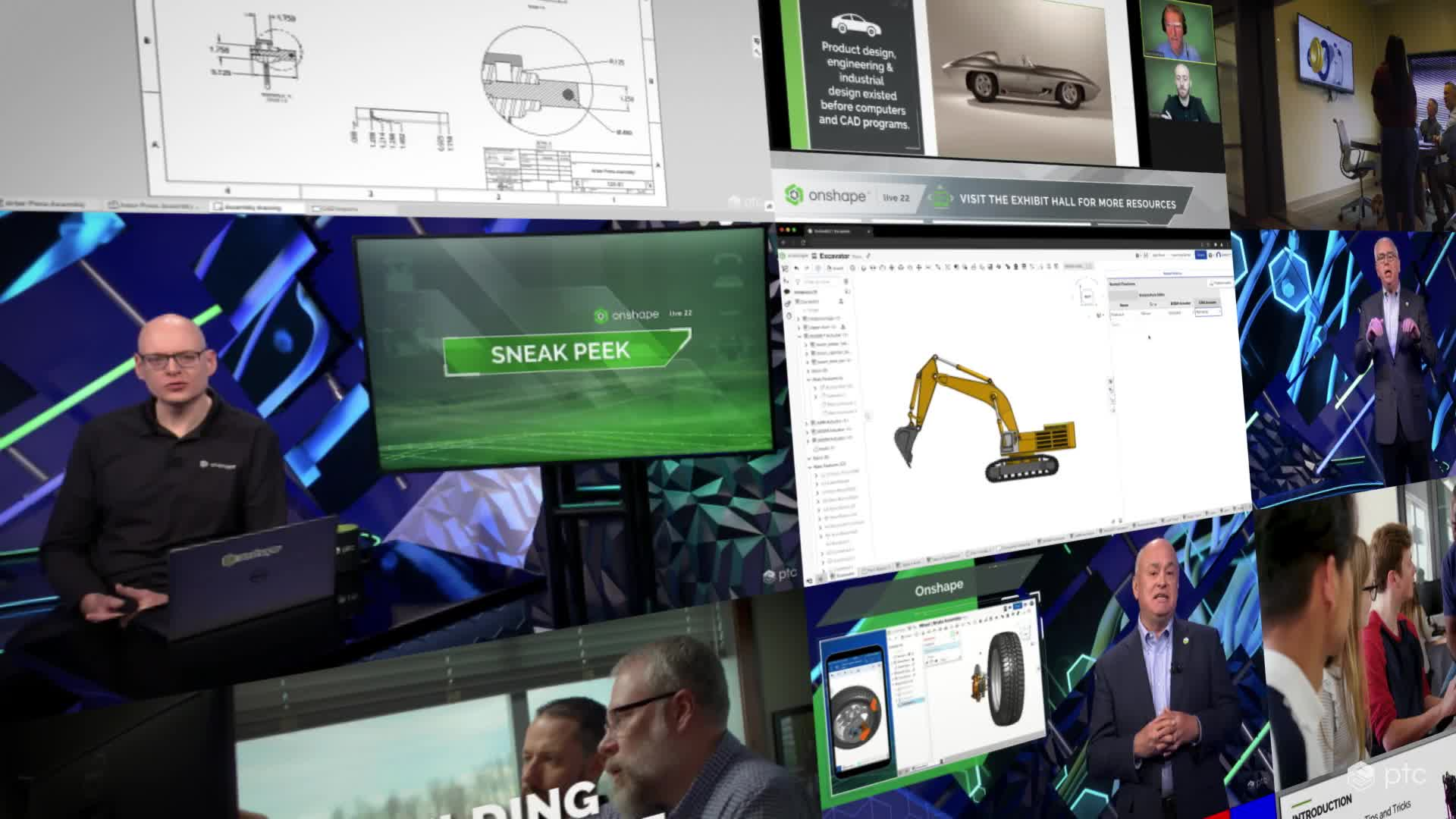 Onshape Live 23, the annual conference organized by PTC Onshape brought together a community of users and everyone who is tracking Onshape development for the last decade to discuss the latest news in the world of Onshape. The event showcased Onshape's latest features and updates, as well as provide a sneak peek at Onshape 2023 development.
I used Onshape Live 23 recording to catch up on what Onsahpe presented. Onshape Live 23 is available virtually in recording, so I recommend you check this out. It can be a good Netflix replacement for any CAD and technologically-minded person over the weekend.
In this blog, we'll delve into some of the key insights and takeaways from Onshape Live 23, with a specific focus on the future of SaaS PLM development.
Onshape History
Onshape was founded in 2012 by a team of veteran CAD and product development experts who aimed to revolutionize the CAD industry by creating the first-ever cloud-native CAD software. Onshape team looked at how to revolutionize CAD, by solving many pains of file-based CAD systems. In a nutshell, it means to solve PDM problem. Onshape developed a stellar and unique technology platform that is different from everything you can see in the CAD market. Onshape founders looked at "cloud" platform similar how they looked at "Windows" platform when creating Solidworks. In 2019, Onshape was acquired by PTC, a leading provider of product lifecycle management (PLM) software, which was building a vision of SaaS platform for PTC.
I've been following Onshape since the first days it became available as a public beta in 2015 and later as a product. (Disclaimer: at OpenBOM, we are partnering with Onshape and made OpenBOM available on Onshape App Store in 2016).
I wrote multiple articles about Onshape on Beyond PLM. Here are a few links to catch up.
PLM Thoughts after Onshape Public Beta
I also wrote a few articles offering my perspective on PTC's acquisition of Onshape.
Onshape + PTC = What Happened?
PTC acquisition of Onsahpe – Implications for Onshape
Onshape Live 23 – News, Updates, and Future Development
As the manufacturing industry is growing and more and more looking into digitally transformed manufacturing processes, I've been looking at Onshape's development trajectory to see how what Onshape does can help to streamline the product development process, to manage customer data, and become part of future product lifecycle management solutions coming from multiple vendors. Onshape is one of those SaaS providers that inspired the CAD and PLM industry to change the way systems work and to offer a better way to design, collaborate and manage information.
Here are my top pics from the Onshape Live 23.
Onshape has a new General Manager David Katzman, who replaced Jon Hirsctick, the Onshape co-founder.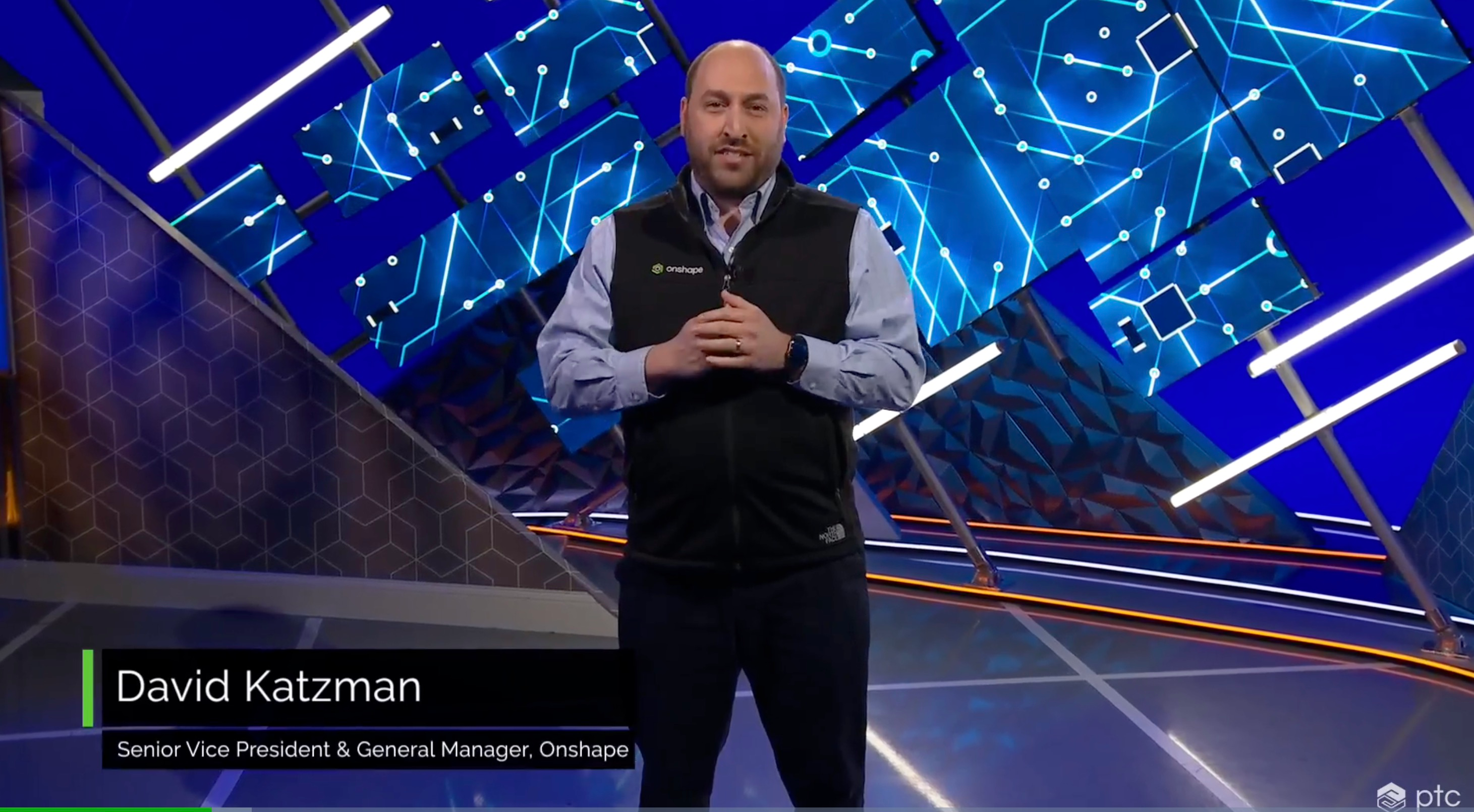 Jon Hirschtick will continue to lead Onshape's vision as Chief Evangelist.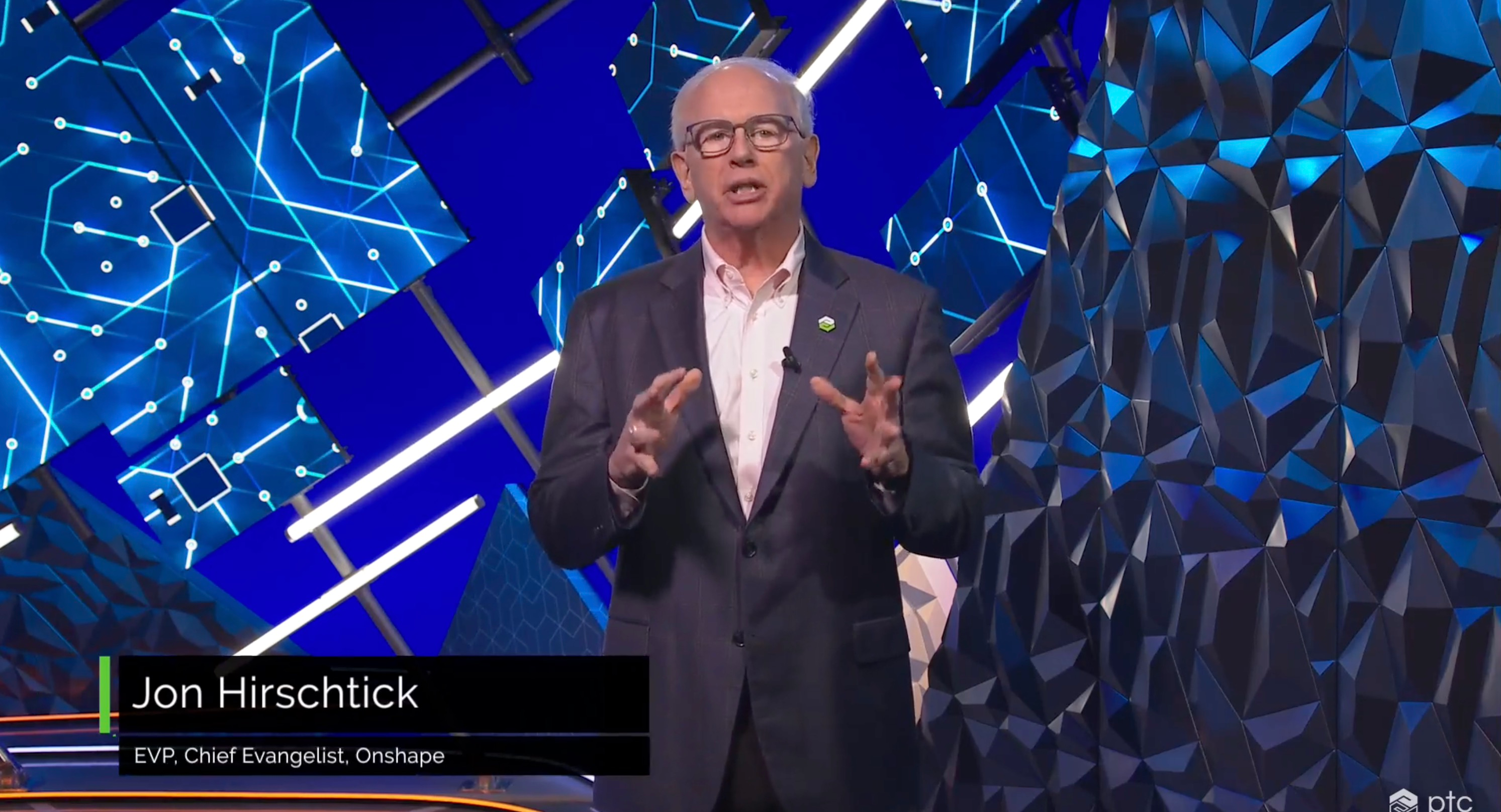 During the last year, Onshape made 17 releases introducing a large number of enhancements and new products (modules). I'd like to mention a few of them
PCB Studio
Simulation
Render Studio
Frames
Publication
A few other enhancements in core features of Onsahpe such as release management.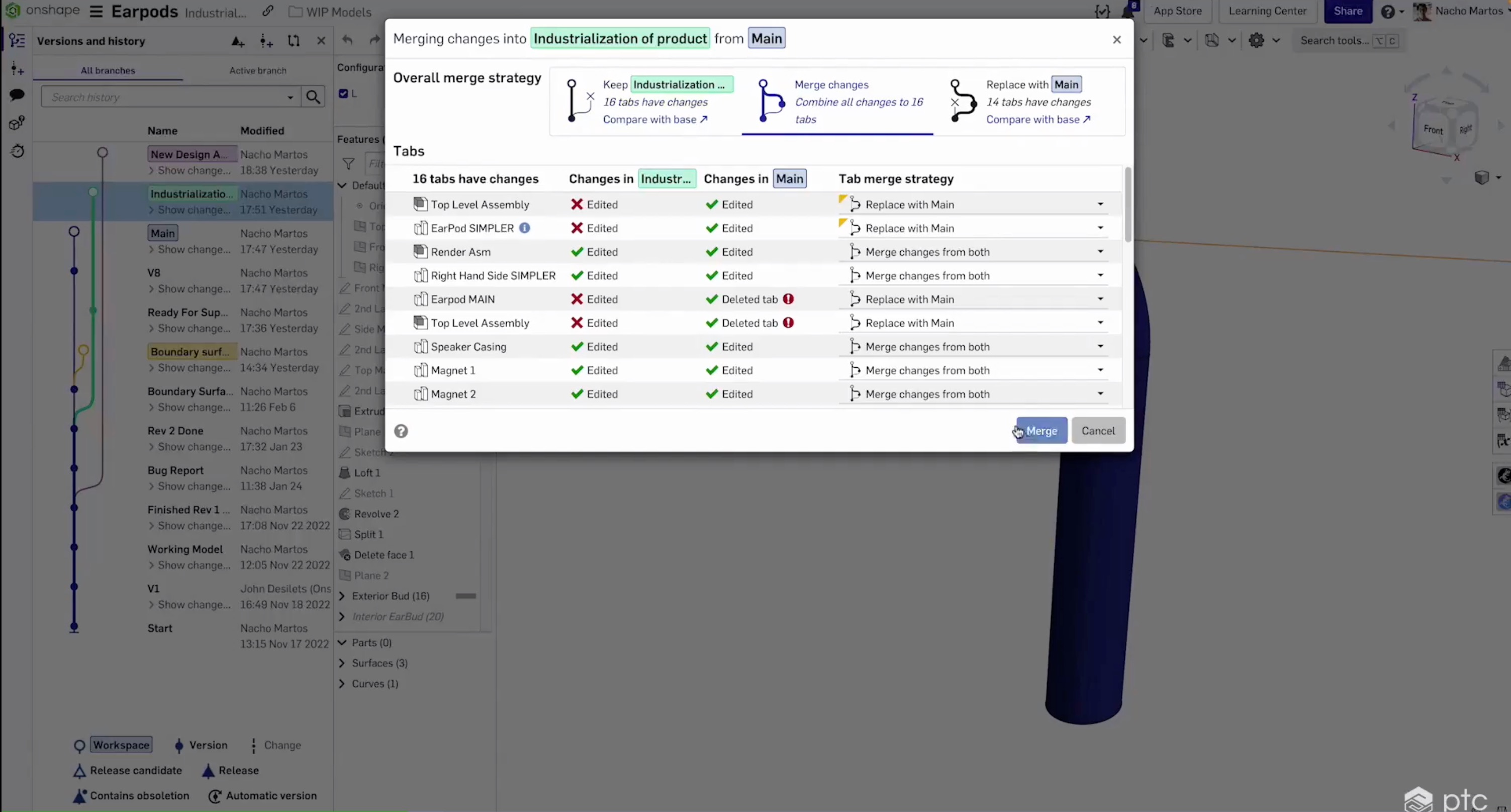 Onshape VP of Development, Vajrang Parvate provided a sneak peek at what is coming.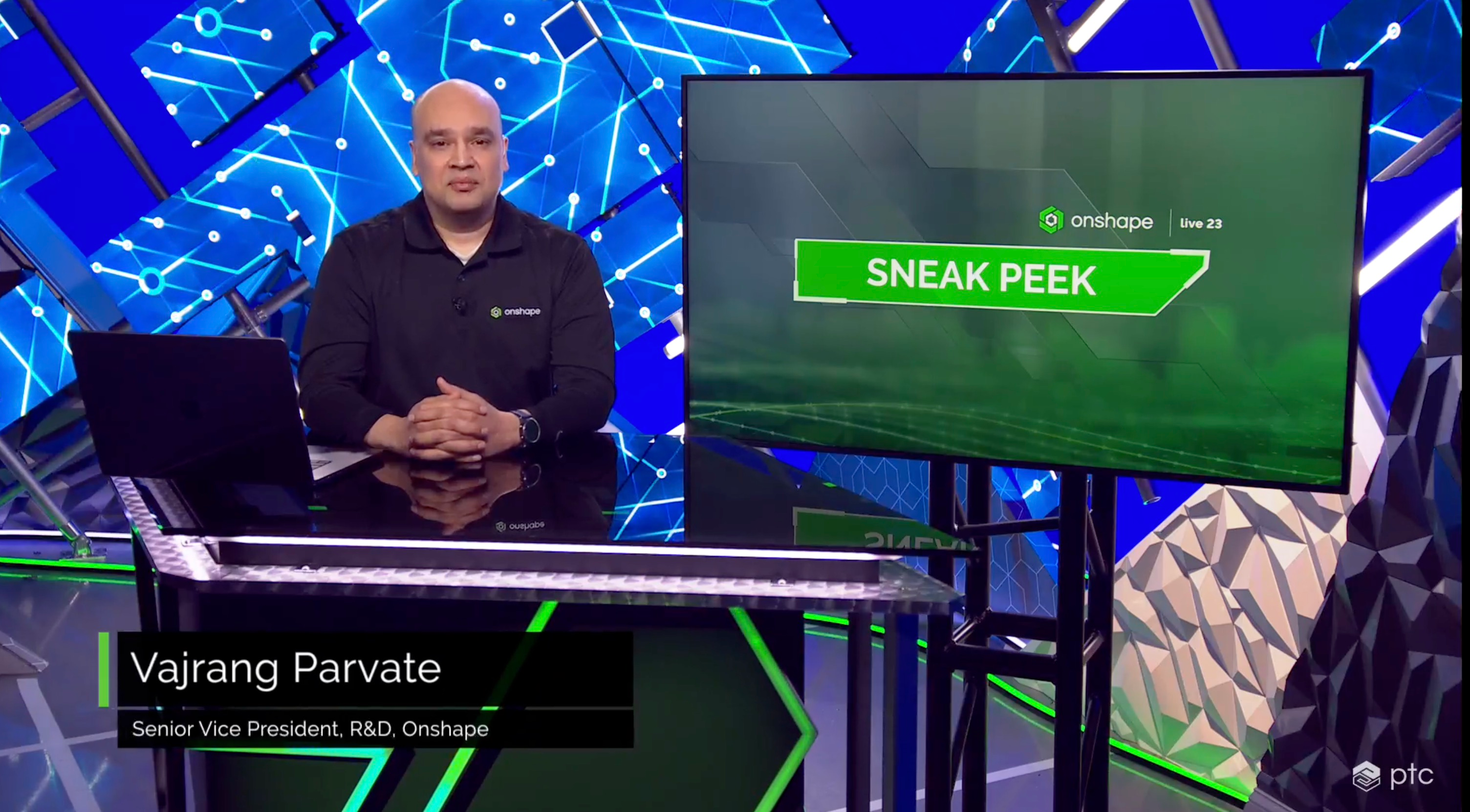 Here are a few notable enhancements and projects Onshape is working on now such as Onshape Live CAM Studio, enhancements in Sheet metal design, Drawing enhancements, Geometry, surface management improvements, Render Studio as well as improvements in existing products and modules introduced in 2022. The R&D team also was participating in the Q&A session.
The one that caught my special attention was improvements in data management and navigation. The foundation of Onshape data management, noSQL document management databases is great for scale and flexibility but gives Onshape users a tough time when it comes to managing data structures, relationships, and dependencies. Traditional legacy PLM systems are using SQL databases to manage this information, but the traditional approach doesn't fit the scale and complexity of Onshape data modeling. It was interesting to see how Onshape is working to improve structured data presentation, lists, and filters in Pete Yodis's presentation. Here are a few screenshots I captured.
As with every PDM system, Onshape is managing dependencies between documents. But unlike many traditional PDM systems that created a document-three hierarchy, Onshape doesn't present it in an easy way. Onshape's data presentations are more like Google Docs which is a flat list. I don't have enough knowledge about Onsahpe data management, but the same structure might not be that easy to get from a NoSQL database.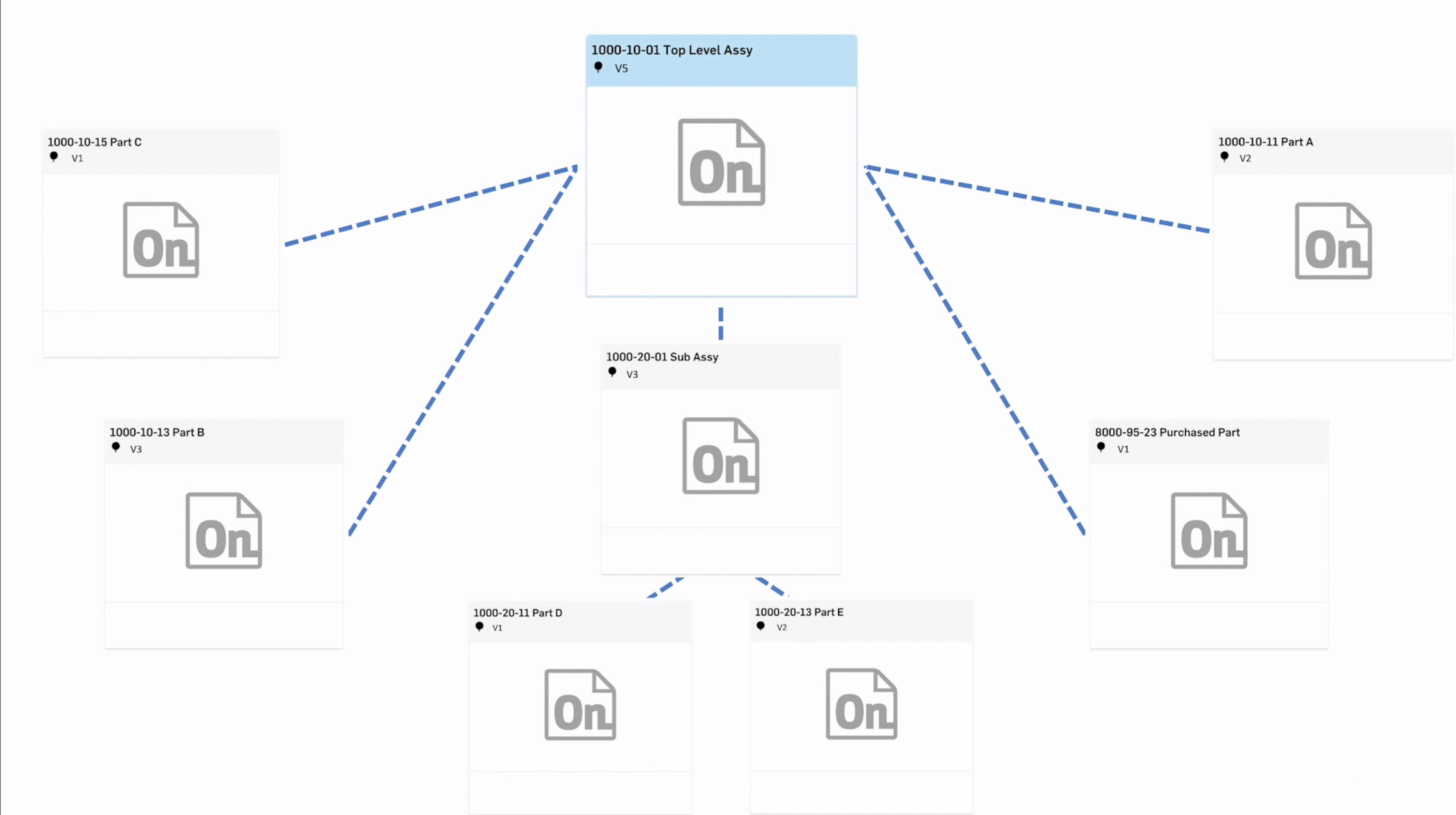 According to Pete's presentation, Onshape is planning a filtered list view of all components, which is a big improvement in data management usability.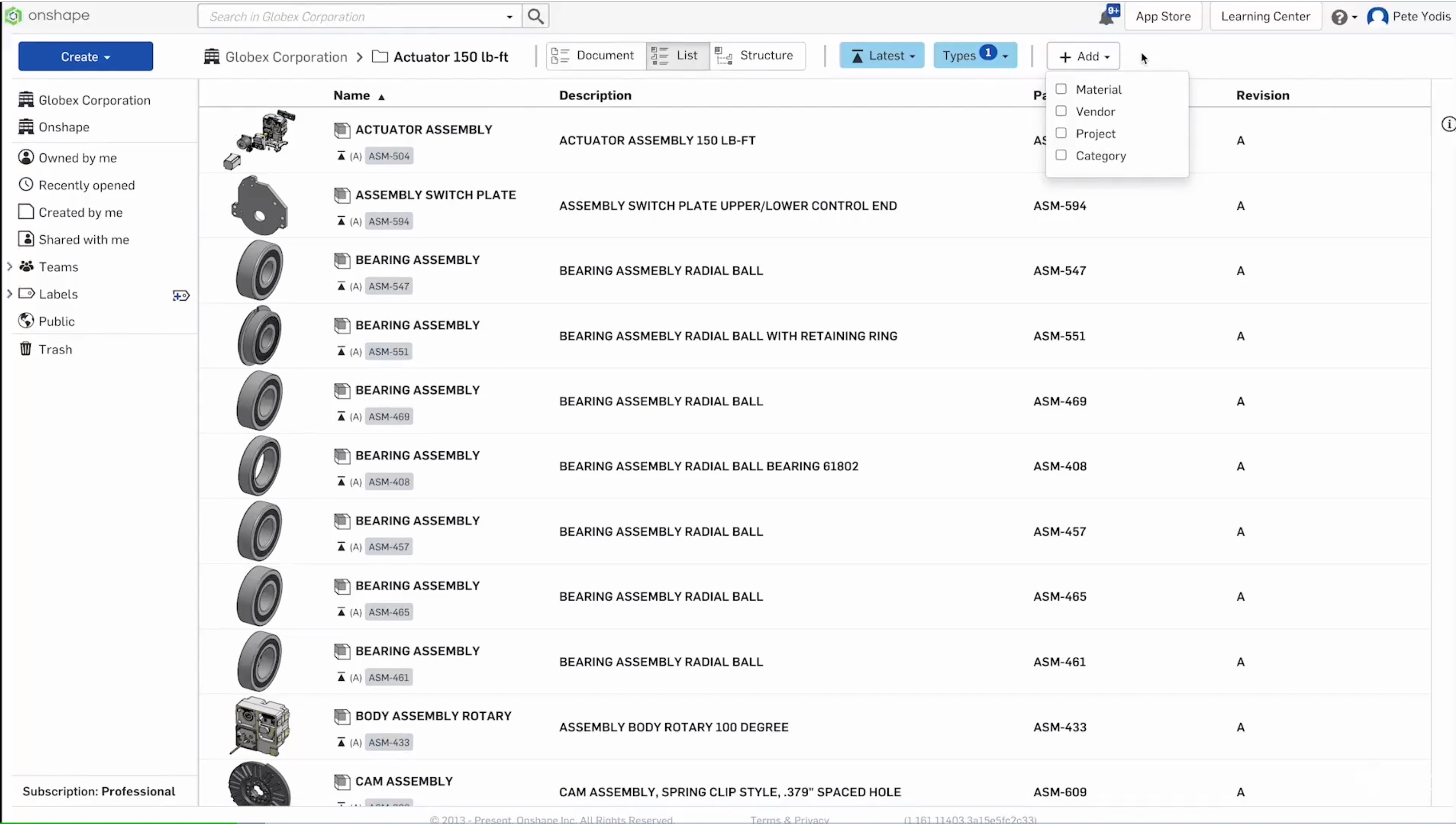 And also, a three-view of components that can help to navigate the structure of design documents.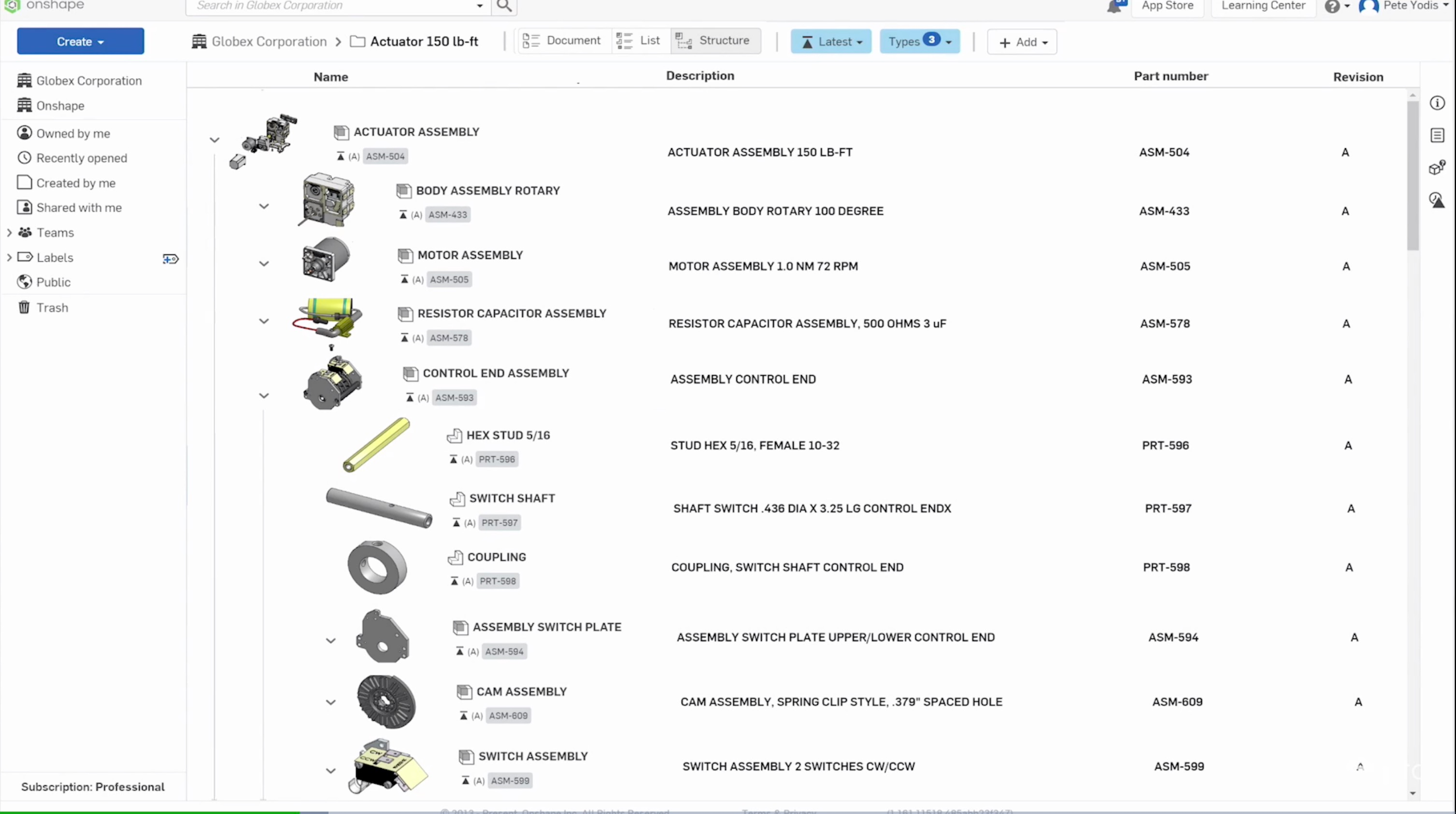 While Onshape was built on the paradigm of Google Docs, these data management capabilities are highlighting the gaps that still exist in visualization and user experience of Onshape design data comparing to other legacy PLM systems.
Thoughts about PTC SaaS PLM and Onshape Development
SaaS is a big strategy for PTC. The acquisition of Onshape was one of the first steps in accelerating PTC SaaS product offering. Since then PTC acquired Arena Solutions. Check the CIMdata article outlining Stan Przybylinski's conversation with Jon Hirschtick a few years ago – PTC's Cloud Strategy: Focus on Onshape and Atlas. Here is an interesting passage about PTC cloud transformation, Onshape, and Atlas (platform). Jon is answering about how the Atlas platform will be transformed to become a foundation for PTC SaaS offering.
JH: The core of Onshape has evolved into becoming the Atlas platform, for not just Onshape but a range of PTC applications that are under development. We've announced a couple like GDX for Creo generative design extensions for Creo that are going to be on Atlas, Vuforia is moving to the Atlas platform with their current solutions moving over and some certain new solutions. Creo and Windchill are going to build let's say "SaaSified" offerings, like we say there are levels, and even Jim (Heppelmann, PTC CEO) would tell you this, there are levels of "cloudiness" there, so we will bring some benefit to those users too.
In one of my articles, I shared PTC's perspective on the transformation of all their product and applications to SaaS – Winchill, Atlas, and PTC SaaSification. The following picture shows you how PTC is planning
Let's map the visionary slide above into what was announced and introduced by PTC. Last year, PTC introduced Windchil+, which is a hosted version of their on-premise flagship product Windchill. PTC also introduced Oshape integration with Arena which is providing a data transfer between Onshape and Arena.
The question that I'm very interested to learn about is how much Windchill and Arena technologies will be converted to run and (of course) expand Atlas (Onshape) products. I can see how PTC can probably introduce Onshape to Windchill integration similar to what was done with Arena. But at the same time, I expect Onsahpe customers to demand PLM functions natively provided in the Onshape product (not point-to-point data transfers to other products such as Arena or Windchill). Combining acquired portfolios developed using different technologies was a long-time nightmare for PLM vendors. It took Siemens PLM practically more than a decade to clean Teamcenter architecture. It took almost 20 years for Dassault Systemes to move from generations of Enovia, MatrixOne, and SmarTeam to 3DX EXPERIENCE. PTC will have to re-align the architectures of Arena Solutions and Windchill with the Atlas platform. At the same time, what PLM solutions Onshape customers will use? What unified PLM offering from PTC will look like?
What is my conclusion?
The fourth industrial revolution is here and companies are looking for digital transformation. Web-based cloud software is replacing old on-premises software. Companies are looking for real-time data and custom orders to replace mass production schemas, Manufacturing companies are demanding major manufacturing process improvements and vendors are looking at how cloud computing can improve data management and business processes. The new SaaS technologies model provides a lot of advantages compared to on-premise software and you can hardly find any PLM system these days that is not a SaaS application. The needs of global manufacturers are in establishing broadly connected processes using SaaS applications.
I can see multiple parallel processes are ongoing with PTC. One of them is Onshape development, which brings more capabilities, features, and functions to Onshape users. PTC is investing in Onshape. I can see how customers' demand will push Onshape developers to bring more stuff into the products. Most of the Onshape development was design-focused expanding the Onshape CAD platform. This is most probably needed to satisfy market pressure from customers to match Onshape functional capabilities with other established CAD products like Solidworks and others. Onshape is much more mature design platform now, but when I'm looking at PLM platform capabilities, Onshape doesn't do much (yet) in this space. Although PTC has two other PLM products (Windchill and Arena Solutions), in my view, the jury is still out to see how both will become parts of Atlas product architecture to bring needed native PLM functions to Onshape. Just my thoughts…
Best, Oleg
Disclaimer: I'm co-founder and CEO of OpenBOM developing a global digital thread platform providing PDM, PLM, and ERP capabilities and new experience to manage product data and connect manufacturers, construction companies, and their supply chain networks. My opinion can be unintentionally biased.