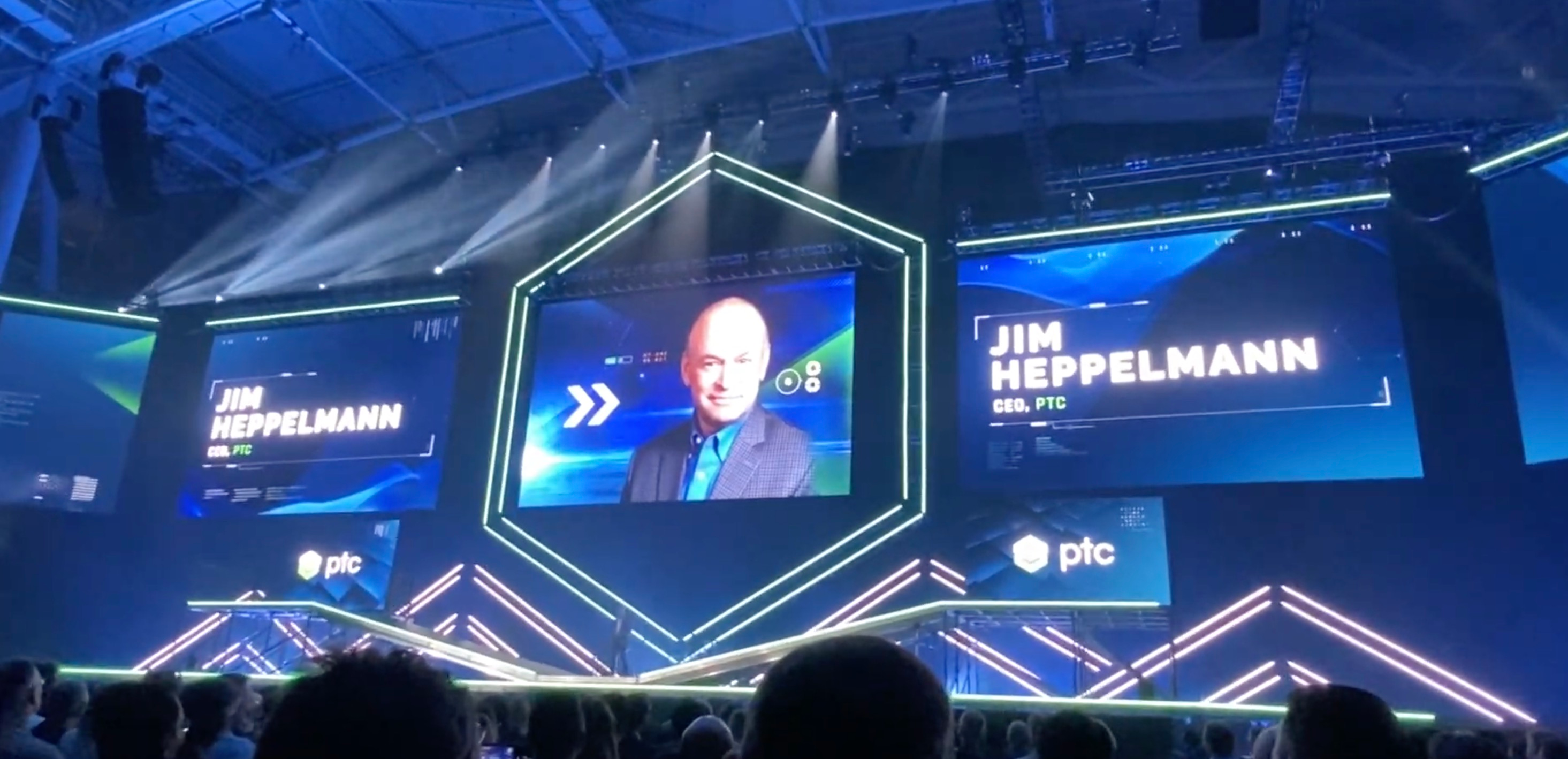 After three years dominated by COVID-19, the world is taking cautious steps towards a semblance of normalcy. And, with that, we're seeing the resurgence of in-person events, the heartbeats of industries worldwide. PTC LiveWorx 2023, the global event that offers insights into the latest trends and advances in product lifecycle management, PLM business models, digital thread, digital transformation, product lifecycle management (PLM), and the Industrial Internet of Things (IoT), took the brave leap and organized an amazing live event in the heart of Boston Innovation District.
Thank you PTC and Onshape for inviting me to attend the event, to learn from the experience of PTC, to meet OpenBOM customers, and also to catch up with many old and new friends in this thriving industrial and PLM community PTC created. This is my first blog to cover the event and more will come in the next few days.
Here are the three aspects that caught my attention at LiveWorx 2023:
1. The Return of Live Interaction
People. Real people. After years of Zoom calls and virtual conferences, PTC LiveWorx 2023 marked a milestone as people gathered under a common roof to share, learn, and connect. The energy in the air was palpable as attendees, exhibitors, and speakers from diverse industries and regions explored cutting-edge product lifecycle management (PLM) technologies and digital transformation best practices.
It was a refreshing experience to see people exchange business cards, debate over panel discussions, and react in real time to presentations. There is not enough space in the blog to put here all handshakes, conversations, and meetings.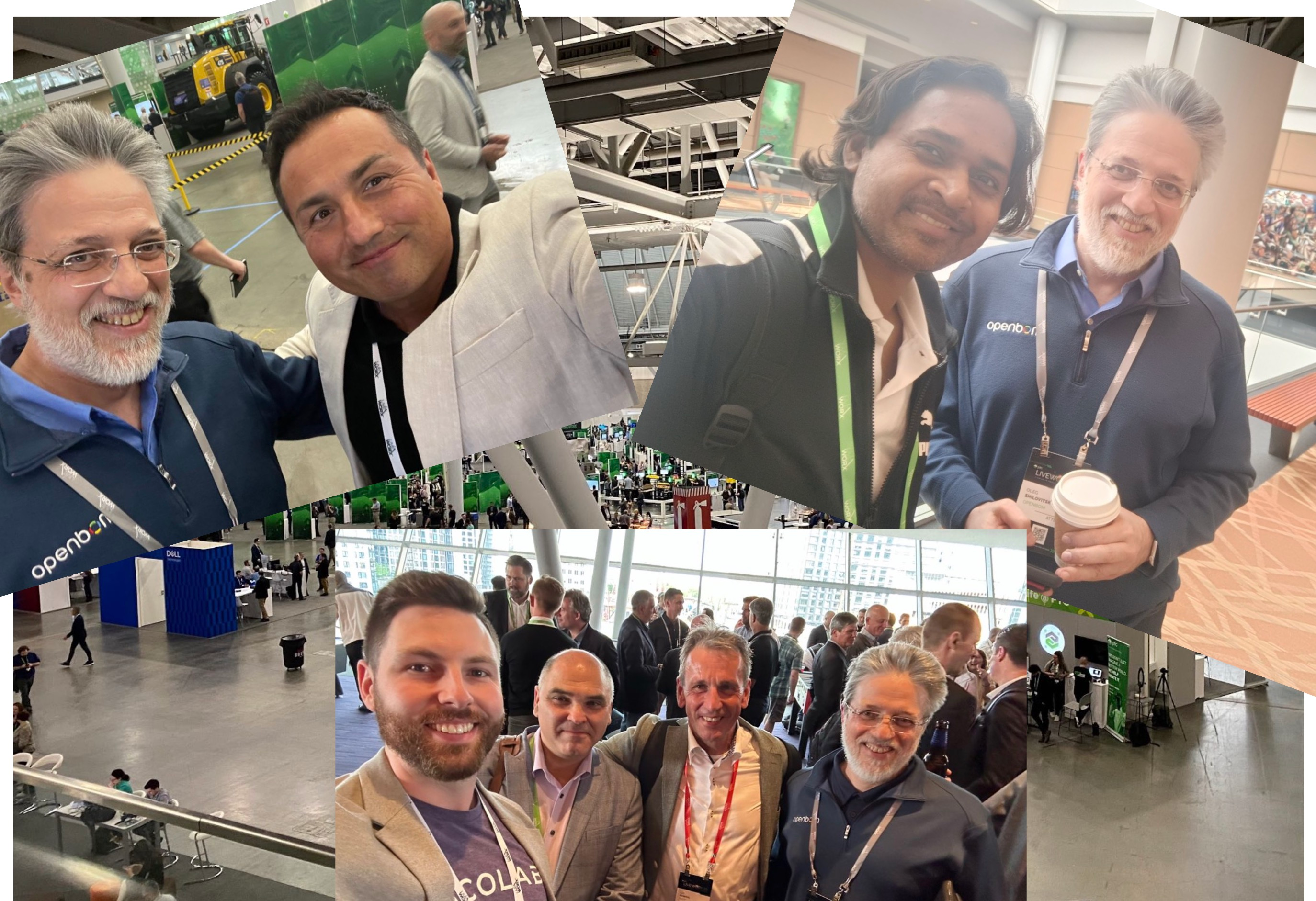 The opportunity to directly interact with PTC product experts, industry leaders, and partners was truly irreplaceable. Despite the convenience and cost-effectiveness of virtual events, the consensus was clear: nothing beats live interaction. Including real food experience too 🙂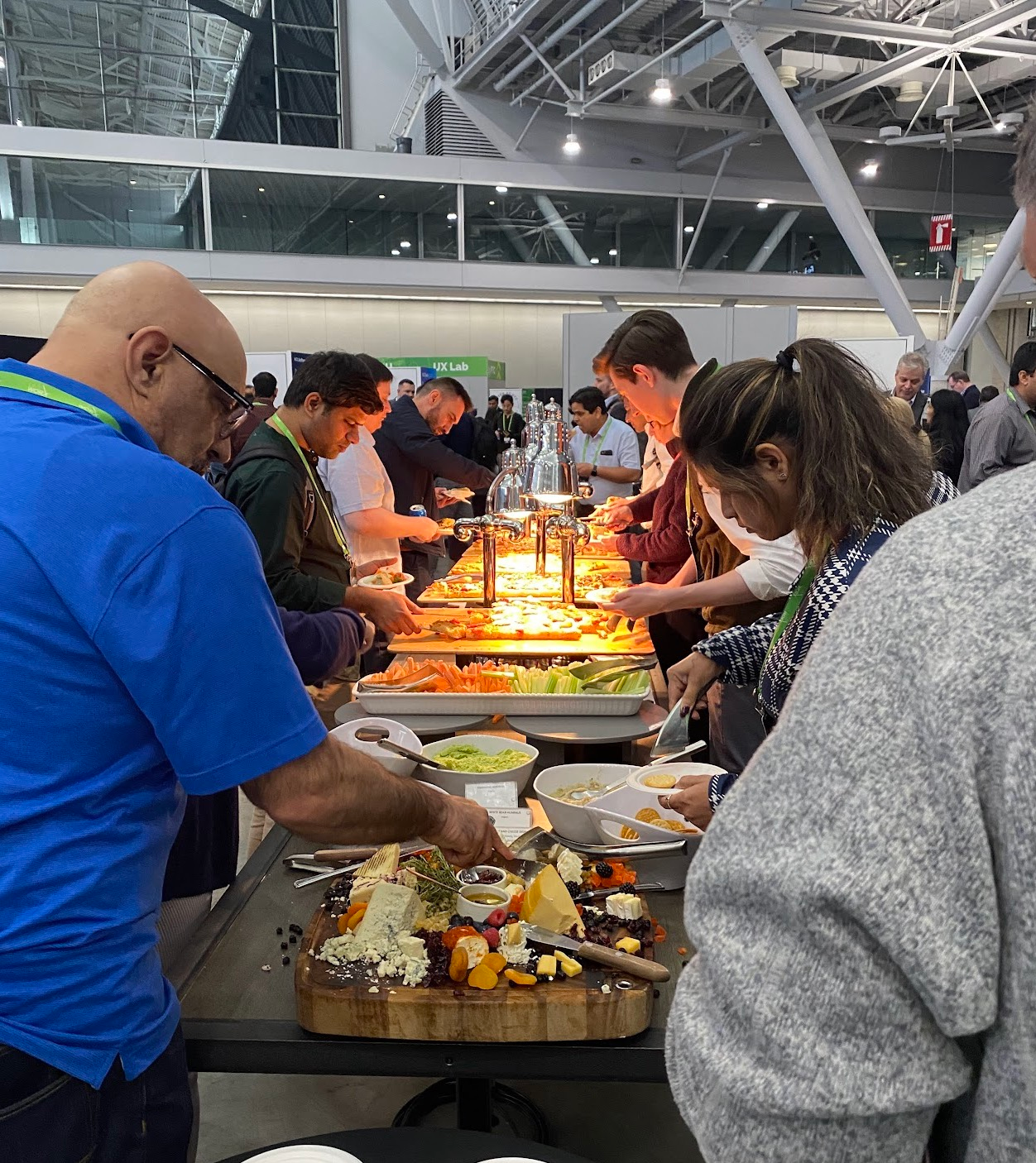 2. PTC's Vision of the Digital Thread
PTC showcased its vision for the Digital Thread in a comprehensive and exciting way. It was everywhere at the event. I'd probably say that "Digital Thread" was the most widely used name (or buzzword) during LiveWorx. It was everywhere – starting from the welcome digital animation before the main session opening to all sessions and presentations.
The Digital Thread, an innovative approach to creating a seamless information flow across a product's lifecycle, has been the focus of PTC for years now. At LiveWorx 2023, they effectively demonstrated how this concept could revolutionize industries.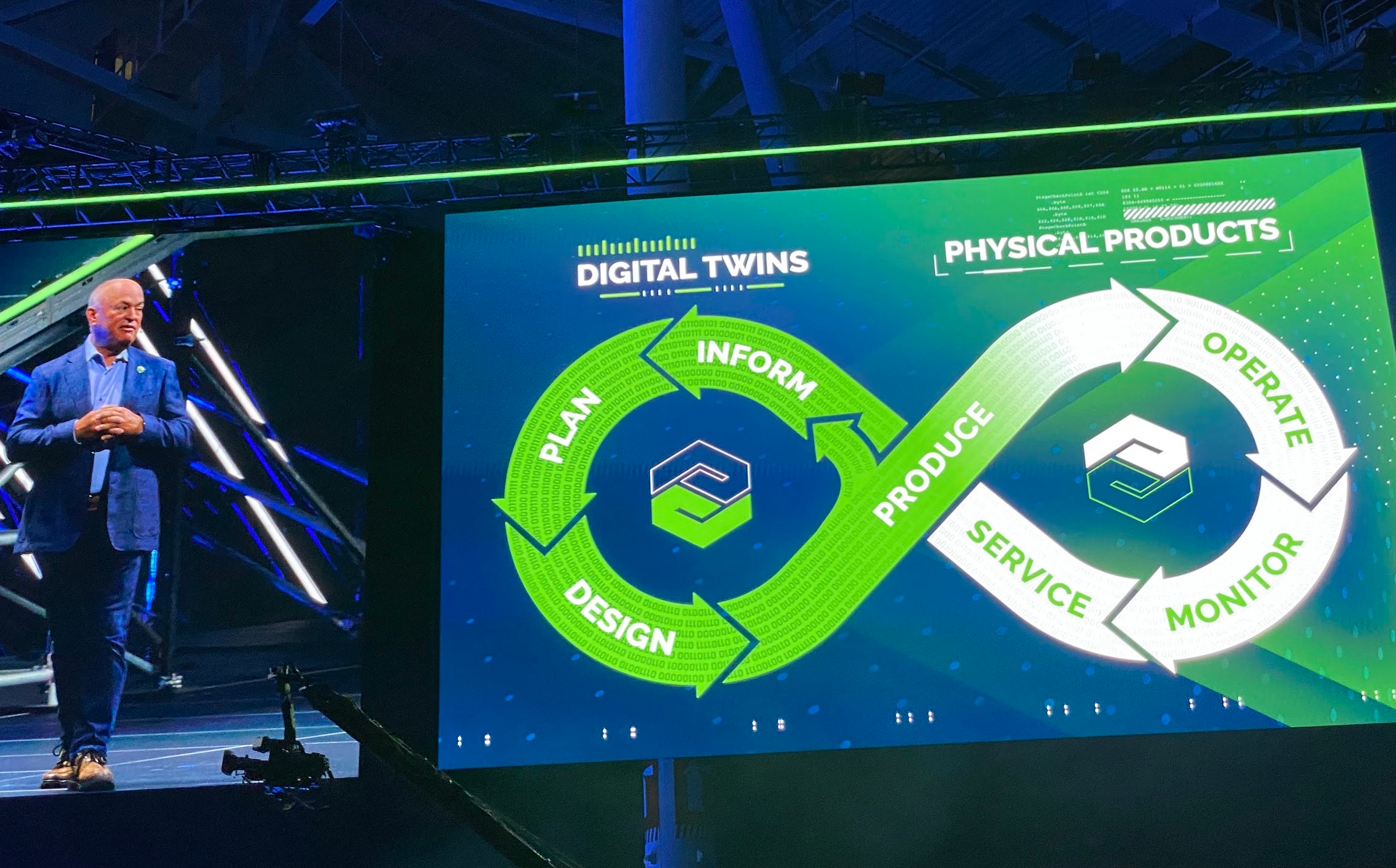 Showcasing their flagship products like Windchill PLM and Creo CAD, PTC displayed how the Digital Thread seamlessly weaves data from different sources and stages of a product's life, from design to manufacturing to servicing, forming an information-rich tapestry.
The recently acquired cloud-native CAD tool, Onshape, was a star of the show also laying the foundation of the PTC Atlas platform (later in my next blog), further strengthening the PTC's Digital Thread vision. As a fully cloud-based platform, Onshape makes the Digital Thread accessible anywhere and at any time, significantly aiding remote working environments, a trend that's become a mainstay after COVID-19.
In total PTC spent $3B in the last few years acquiring and developing new technologies and products. And I expect it to continue.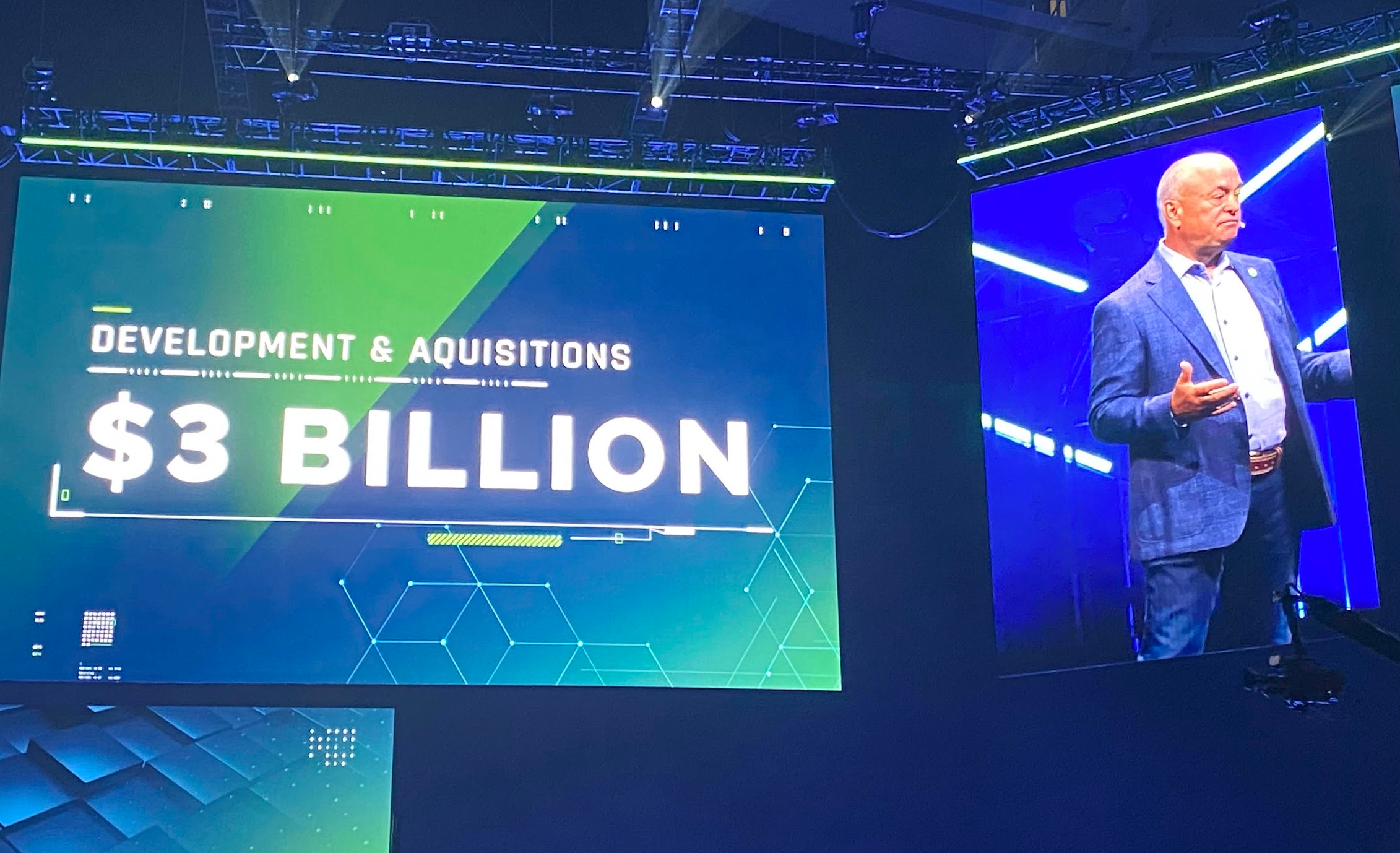 3. Catching Up with Trends and Emerging Technologies
LiveWorx 2023 wasn't just a showcase of PTC's technologies and products. It was a festival of ideas where PTC brought together the best minds and the latest trends in the industry.
Emerging technologies and trends, such as augmented reality (AR), artificial intelligence (AI), and digital twin technology, were prominent. PTC's Vuforia, an AR solution, was a highlight, displaying how AR can boost training, design, and maintenance processes.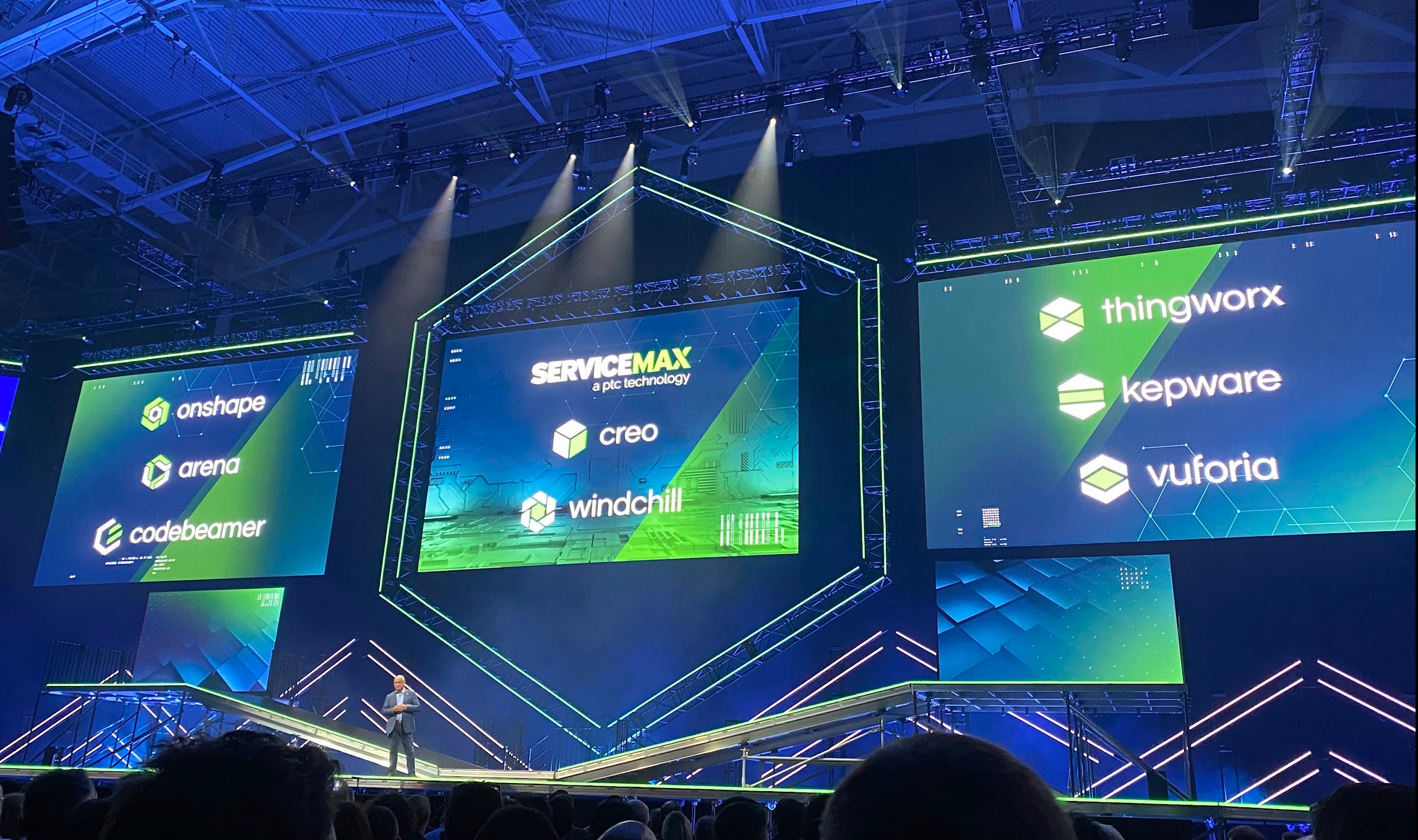 ServiceMax, another PTC offering, and a recent acquisition, also took center stage, demonstrating how service lifecycle management can transform product-centric businesses into service-oriented organizations, a trend that was increasingly seen in sectors like manufacturing.
The event was also a great catch-up for the attendee companies, to not only learn from PTC but also from each other. Companies showcased their innovative applications of PTC products and shared their success stories, providing real-world insights into the transformative power of digital technology in the current industry scenario.
What is my conclusion?
PTC LiveWorx 2023 demonstrated resilience and adaptability, showing the world that, despite the pandemic's challenges, innovation never stopped. As we move towards a post-pandemic era, it's heartening to witness the PLM industry's enthusiasm for collaboration and advancement.
PTC demonstrated a strong industrial vision with a focus on how digital connects with physical, emphasizing the digital thread foundation of the future of connected manufacturing. But all other aspects of business products and technologies were not forgotten including computer-aided design, business processes, predictive analytics, access to real-time data, and the new generation of argument reality (industrial metaverse), focus to improve quality, need for speed (time to market), focus on connection with physical products and many others.
It underscores the fact that no matter the mode of communication, the human element remains at its core and no AI or digital communication will change the real human interaction. Just my thoughts…
PS. Stay tuned for more articles about PTC LiveWorx 2023 coming later.
PPS. Next week, I'm attending and presenting at PI DX 2023 in Atlanta. Check the teaser of my presentation here – Discussing the Power of Knowledge Graphs and AI in PLM at PI DX USA 2023.
Best, Oleg
Disclaimer: I'm co-founder and CEO of OpenBOM developing a digital thread platform including PDM/PLM and ERP capabilities that manages product data and connects manufacturers, construction companies, and their supply chain networks. My opinion can be unintentionally biased.