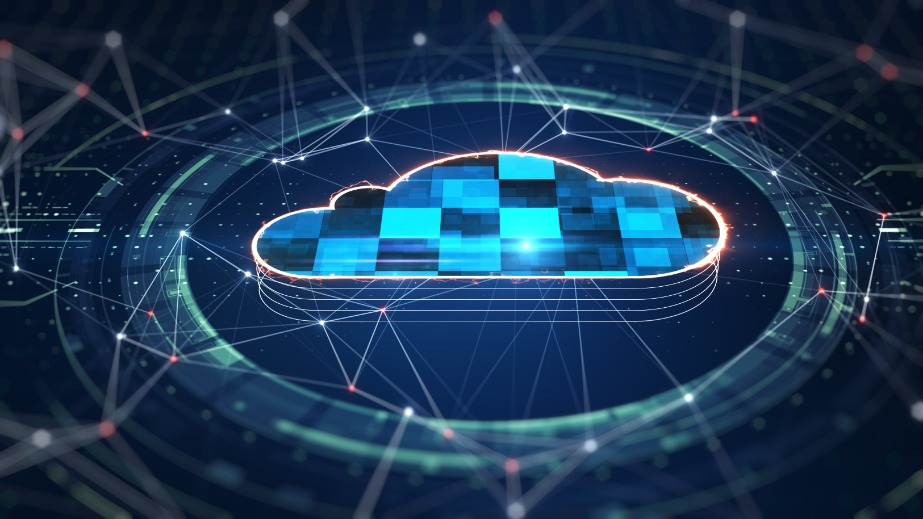 Manufacturers across the globe are continuing to push forward with transformational digital initiatives, recognizing the need to adapt their operations in order to remain competitive. The emergence of a "digital thread" architecture – an integrated system that connects data from all facets of an operation and enables sharing between different areas – has been touted as a key approach for improving efficiency, enabling collaboration, and driving innovation. It was confirmed by multiple research materials (Eg. CIMdata critical dozen) and confirmed by a growing interest from vendors (eg. Aras, PTC, etc), and industrial companies (eg. Rockwell Automation). These are just a few examples and I didn't try to create an exhaustive list of resources. Digital Thread clearly in the focus on manufacturing companies. In my earlier articles, I was covering multiple aspects of Digital Thread – use cases, technologies, problems, and implementations. Check some of them here Beyond PLM Digital thread.
Digital Thread In a Nutshell
For the last few years, a new concept of Digital Thread was quickly becoming a leading trend in the new generation of the product lifecycle and process technology. The idea of connecting all phases of product development, manufacturing, supply chains, and maintenance is appealing to many industrial companies. It includes various technologies and methods such as digital twins, machine learning, and modern data management You can find many definitions of the digital thread, provided by different researchers and vendors. You might find some variations depending on the vendor (PLM, ERP, IoT, etc.), but all of them are essentially defining a digital thread as a framework that connects data flows and produce a holistic view of virtual and physical product across its product lifecycle. Here is my simplified picture that can give you a graphic representation of what Digital Thread can look like.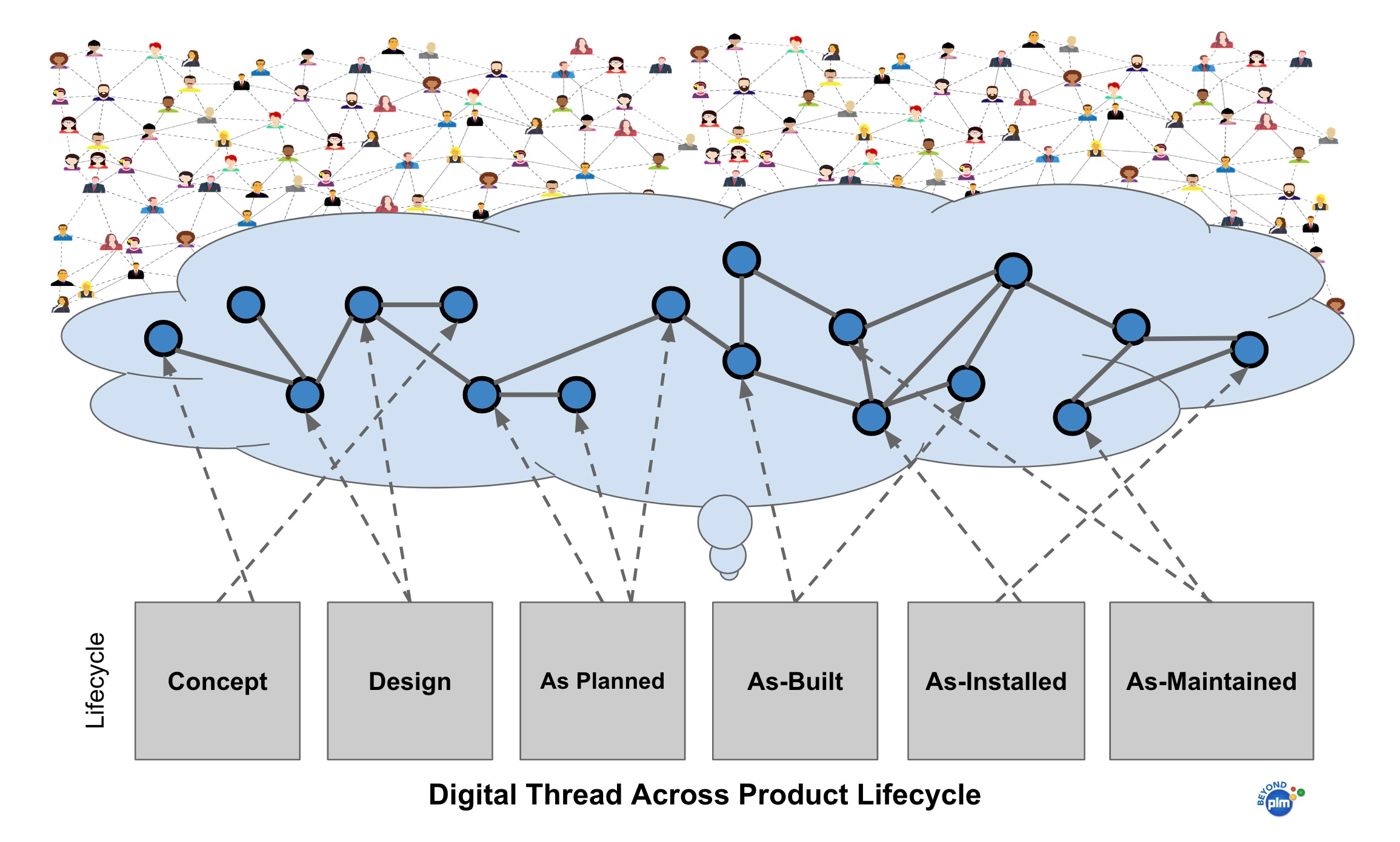 To succeed in building this new structure, however, manufacturers must have an understanding of its layers and components as well as how access, governance, and usage can be managed throughout each one. Earlier last week, I share some of my thoughts about PLM vendors building a web of data, which is a cornerstone of future technology for digital thread applications.
In this article, I start a series of posts to provide you with what I think the evolution of Digital Thread will look like starting from the current status quo of many companies and then giving a detailed insight into digital thread architecture maturity models that drive operational efficiency through the effective use of these Digital Thread frameworks. Let's dive into what it takes to make meaningful progress on your own journey toward true digital transformation!
Digital Thread Architecture Maturity Model
From the very early beginning, product lifecycle management (PLM) was focusing on how to connect organizational business processes focusing on multiple stages of product development and how to provide an up to date information to everyone in the organization and extended enterprise systems. An old paradigm of product lifecycle management was focusing on how to create a single database (a single source of truth – SSOT) for all product information. While PLM was clearly gaining popularity among large organizations, the limitation of PLM technologies and PLM business models created some limitations on how PLM was expanding in organizations. However, an existing state of PLM business is where, in my view, the digital thread begins. New concepts, new processes, and new technologies are coming from our daily life to help the development of the next generation of PLM, which is really what digital thread platforms might look like in the future.
No next generation will be ever possible without alignment with the realities of customers, existing solutions, existing real-time data, and a process to combine all new and modern technologies into a viable digital thread solution.
In my picture below, I put a diagram that shows the evolution of Digital Thread Architecture as I can see it now and how it will develop in the next 5-7 years.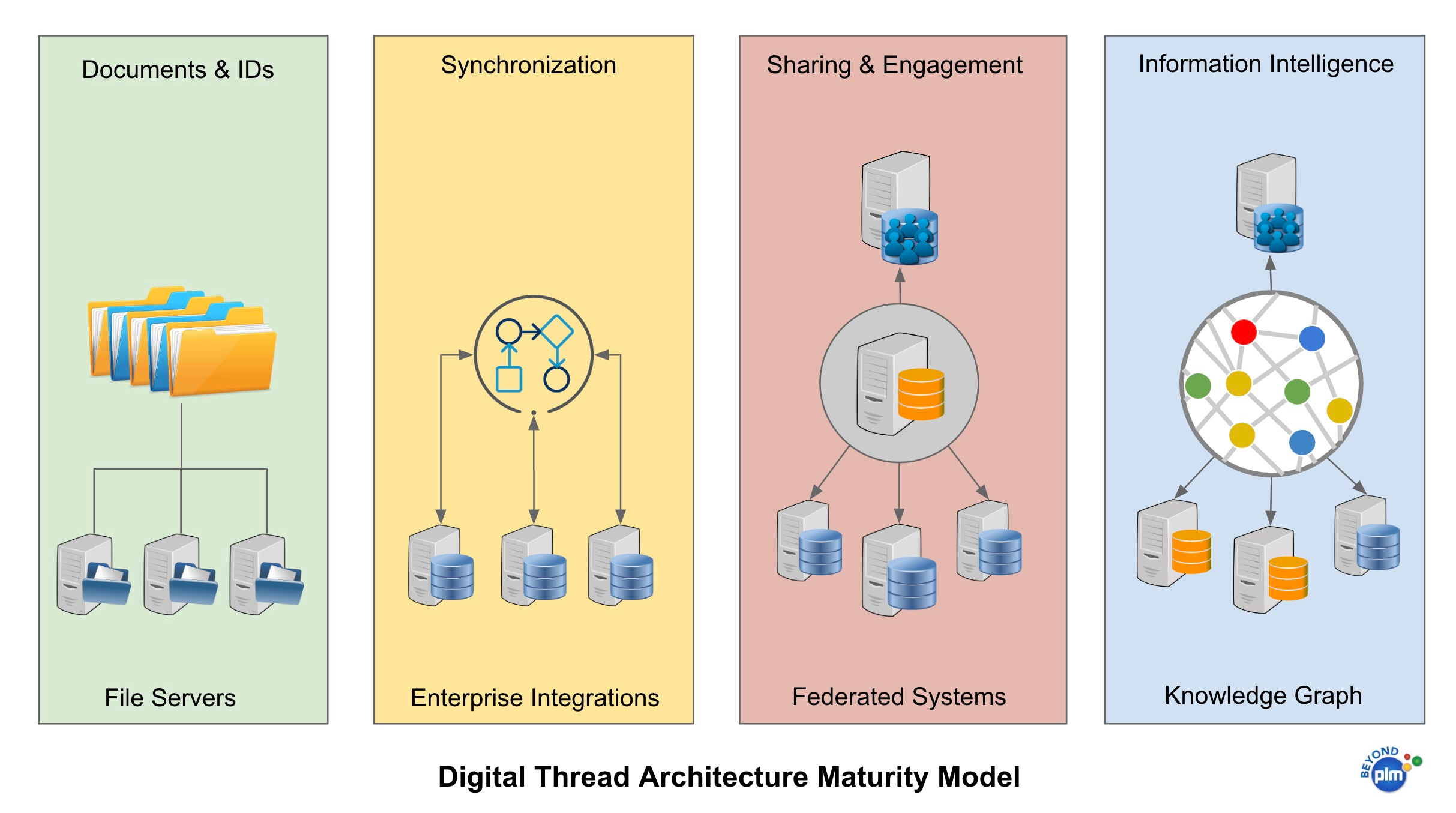 Here are the four levels of the model:
File servers, documents, and semantic identification
Enterprise Systems and Data Synchronization
Federation, systems of records, collaboration, and engagement models
System of intelligence and knowledge graph
These four steps show the direction of digital thread architecture development. There are no strict borders between each of these steps. I can clearly see how companies these days are exploring all these options. Organizational maturity is one of the most critical factors that can help industrial companies to adopt new technologies such as artificial intelligence, digital twin, modern communications technology, and new processes to build a future of digital threads for the industry.
Next Articles (Stay Tuned)
I realized I need to write more to elaborate and explain each of these evolutionary steps in digital threads architecture. In my next articles, I will share my thoughts and observations about customers' status quo, realities of existing systems, and existing and new technologies, and outline what you can do in your organization today and tomorrow to build a digital thread strategy and future digital transformation roadmap. Here is a teaser for my next articles (links will be provided as I wrote them)
Industrial Companies and Data Management Status Quo
The Role of Enterprise Integration Architecture in the Future Digital Thread
How to move from "sync" to "link" – collaboration, data sharing, and multitenant data
Knowledge Graph role in digital threads architecture
What is my conclusion?
In my view, digital thread frameworks will play a critical role in the future development of PLM applications, and their ability to provide a platform for industrial companies to manage their processes and move into a future digital world. The switch won't be instant. It will take time and effort for the manufacturing industry to switch from siloed enterprises to future connected manufacturing eco-system. Digital Thread architecture and companies supporting such solutions will be important parts of this manufacturing transformation. Just my thoughts…
Best, Oleg
Disclaimer: I'm co-founder and CEO of OpenBOM developing a digital cloud-native PDM & PLM platform that manages product data and connects manufacturers, construction companies, and their supply chain networks. My opinion can be unintentionally biased.