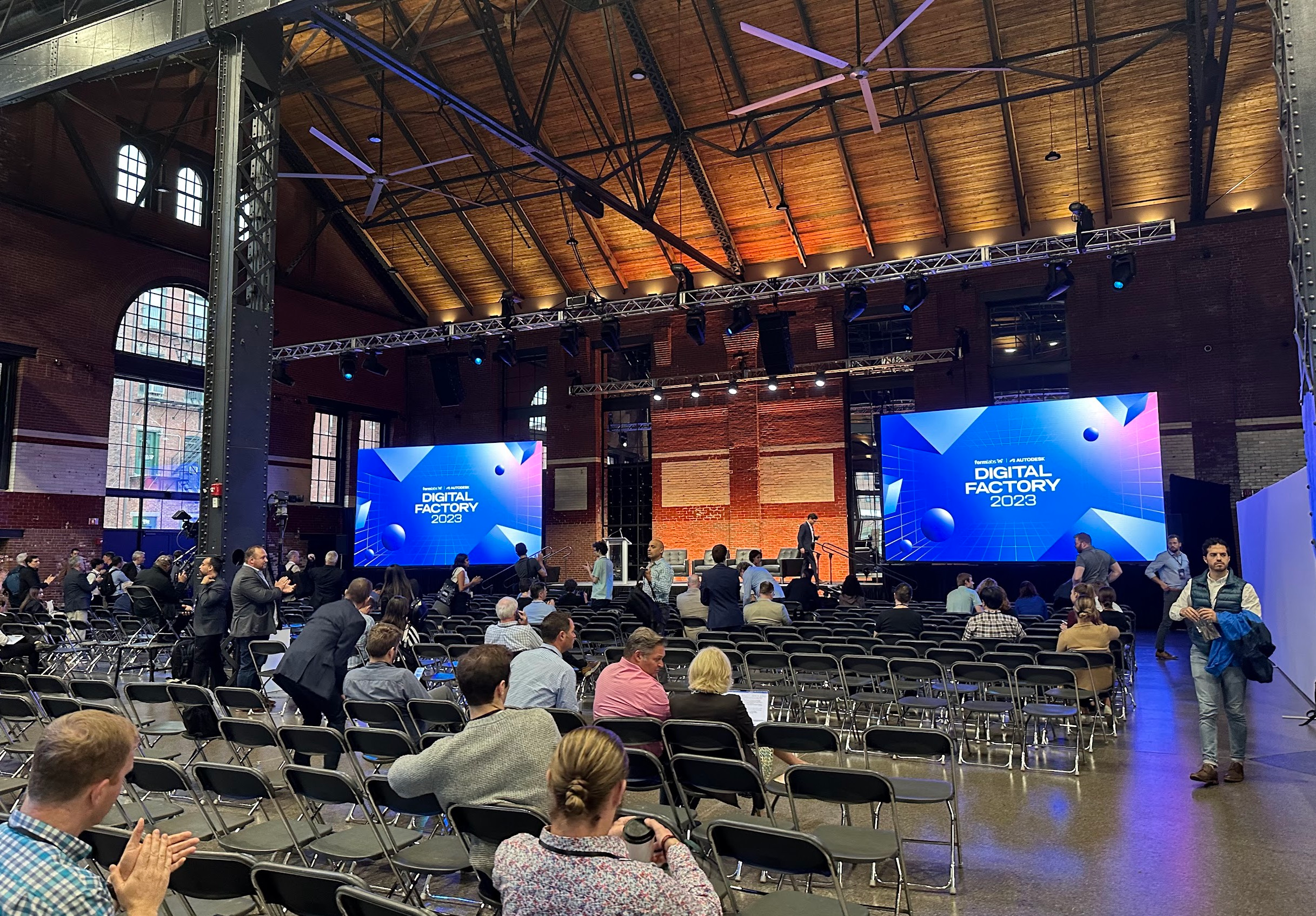 Earlier this week I attended Digital Factory 2023 event organized by Formlabs and Autodesk. The event took place in the iconic site of SoWa Power Station in Boston. The building is beautiful and gives you a deep connection touch with the industrial power of 19th century.
The SoWa Power Station in an iconic masterpiece of late-industrial glamour. Built in 1891 as the world's largest power generation plant, it produced enough electricity to run the West End Street Railway. The century-old property's structural elements have since been rescued and restored, transforming it into a blank canvas for community, celebration, and innovation.
Formlabs and Autodesk brought a very interesting group of people to the event among them CEO of Autodesk, CEO of Rockwell, CEO of GE Digital as well as many representatives from software companies, industrial companies and educational organizations.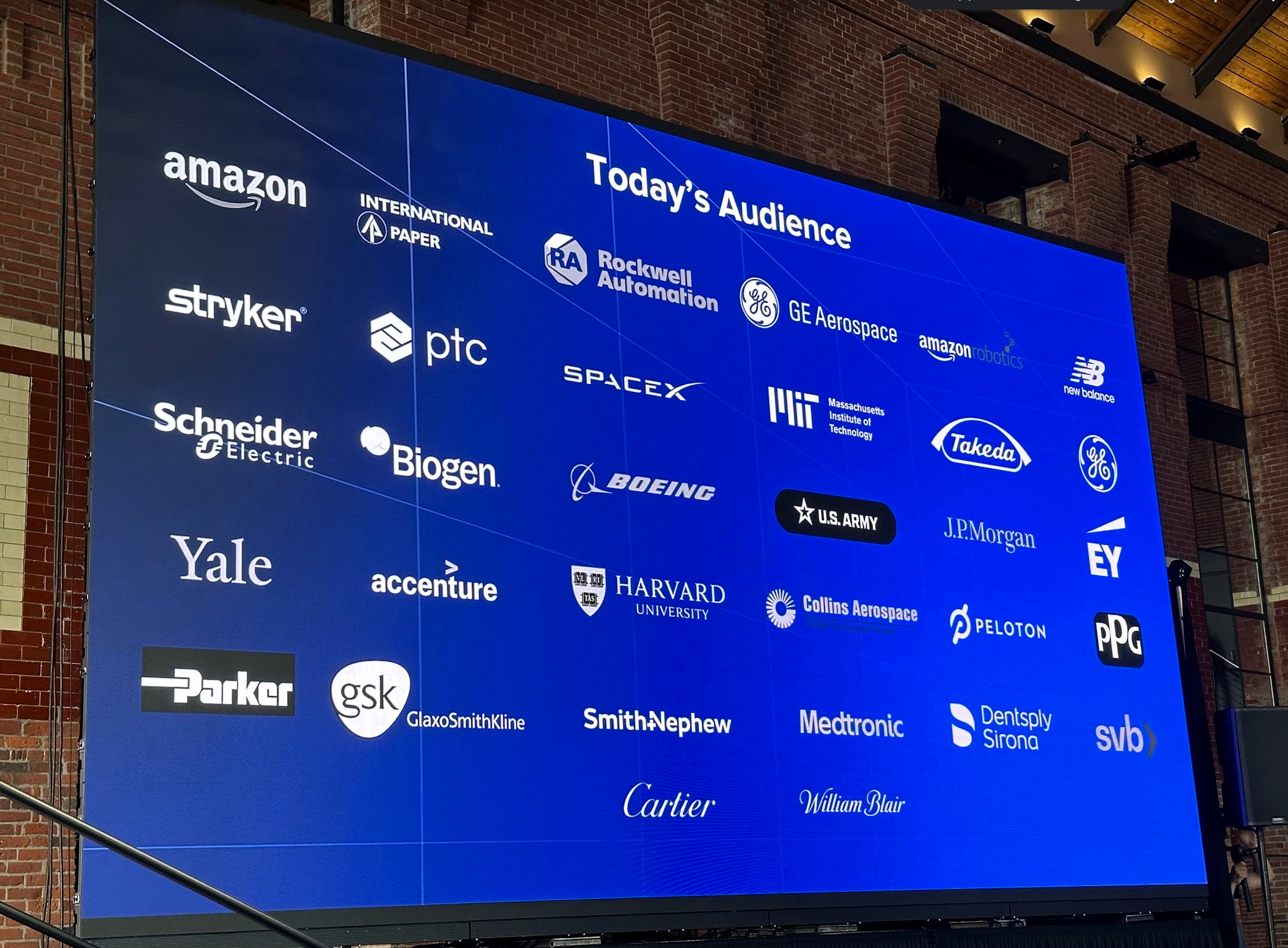 A very interesting experience was pop up factory installed by Autodesk, Formlabs and Tulip making a wireless mouse right in place.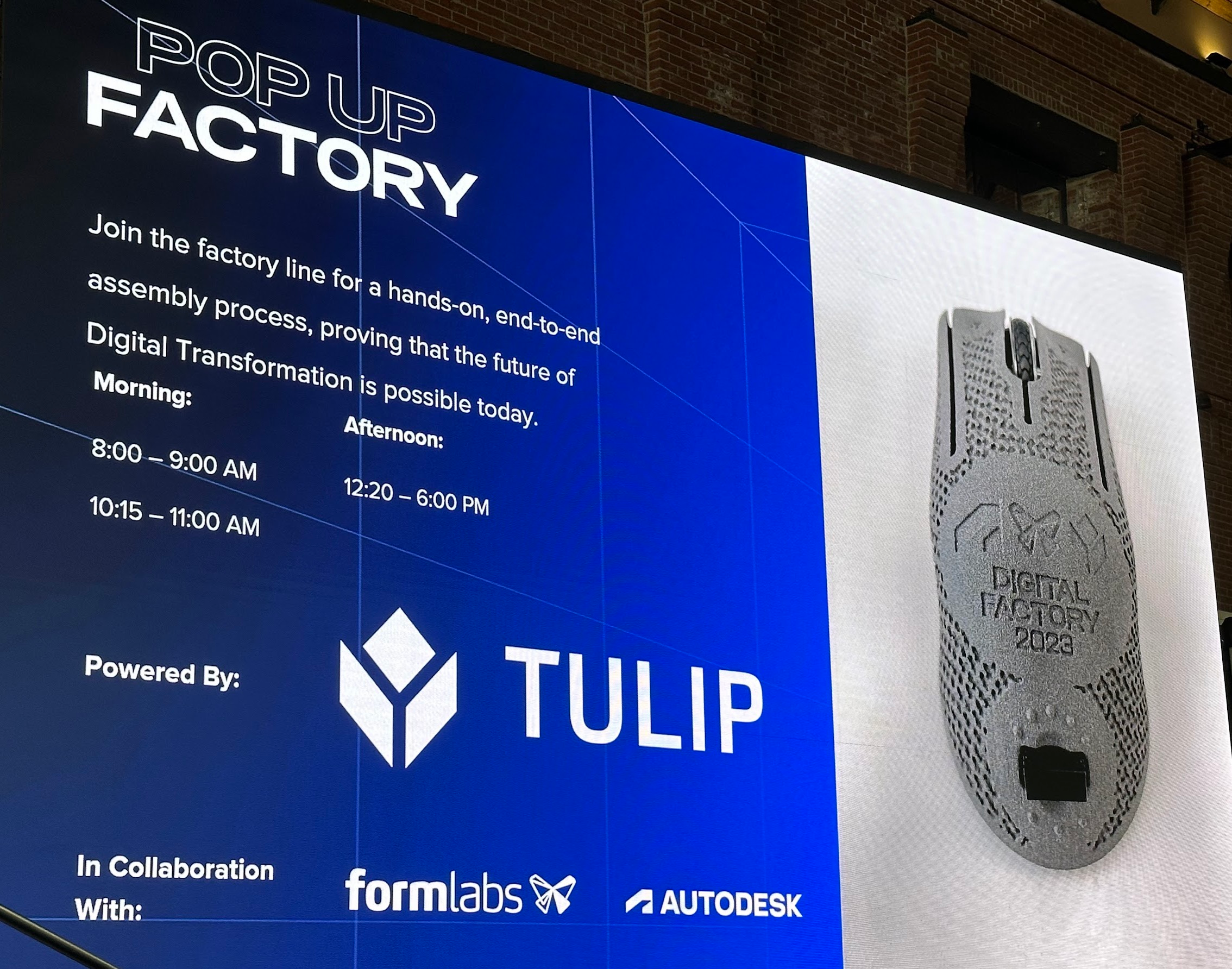 Such a hands on experience triggered a lot of interest from attendees.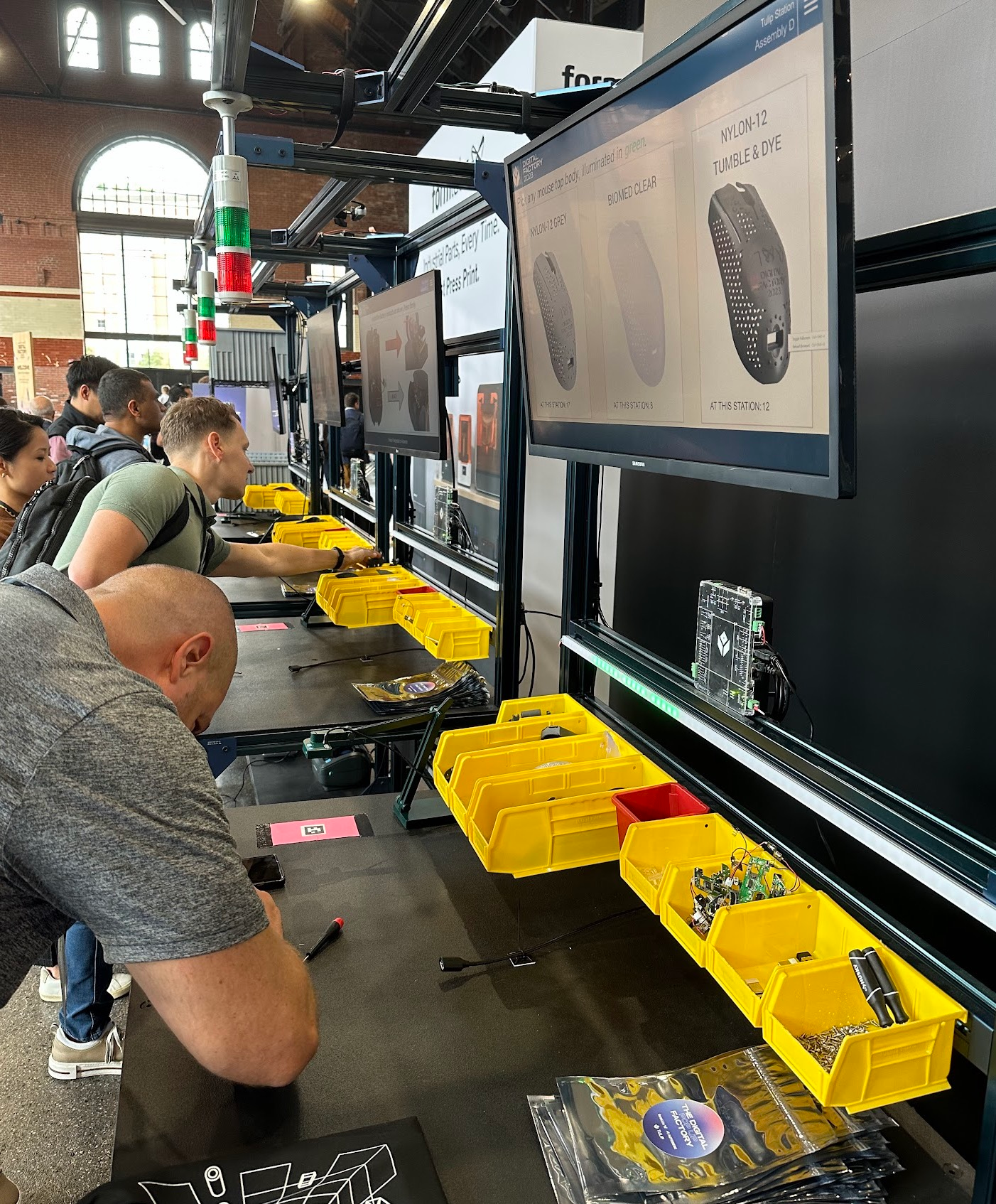 A very interesting set of applications for frontline workers presented by Tulip showing a modern way to integrate data and manufacturing activities.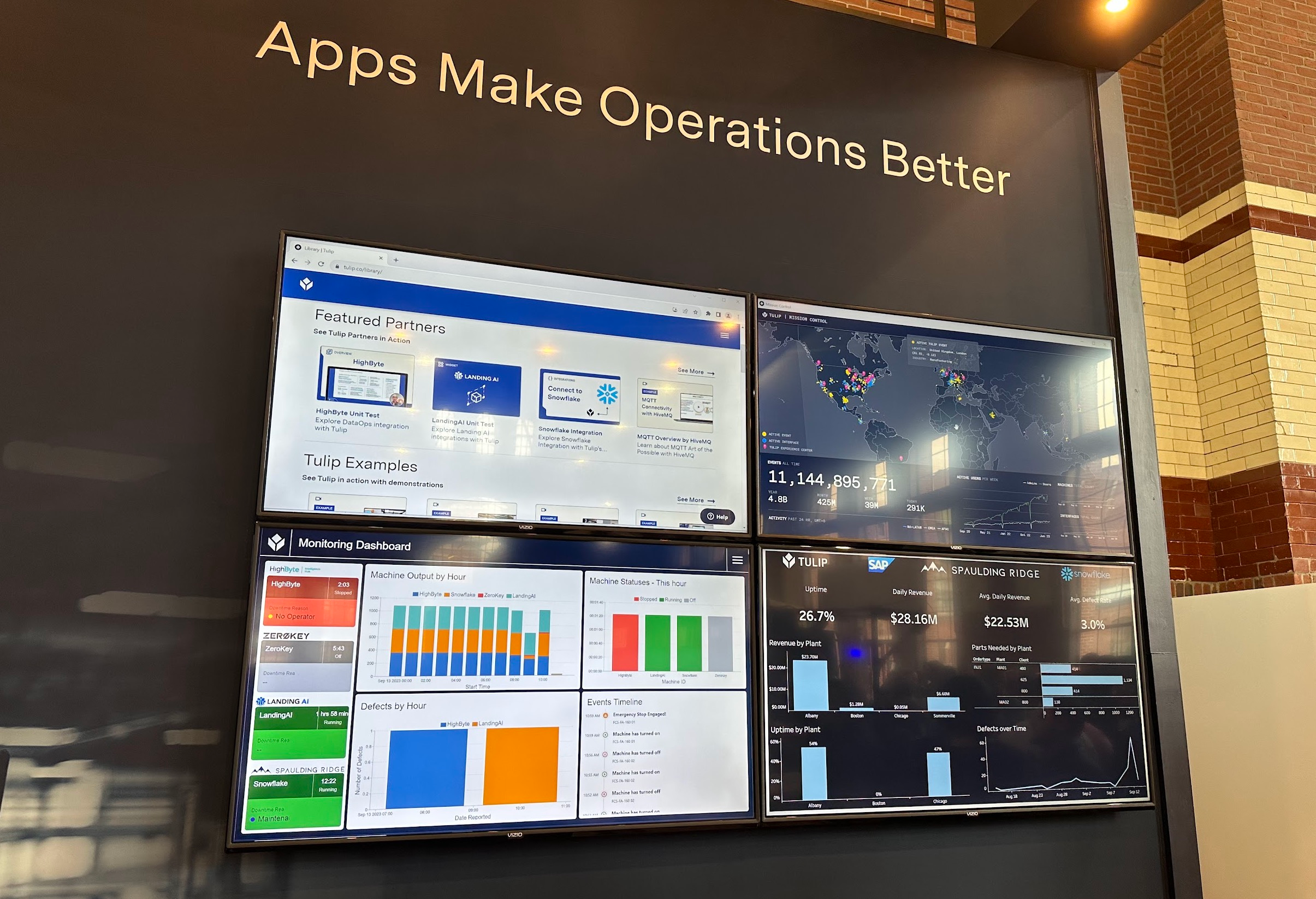 In the opening keynote, Andrew Anagnost, Autodesk CEO provided a great perspective on the importance and the role of data flow in manufacturing industry.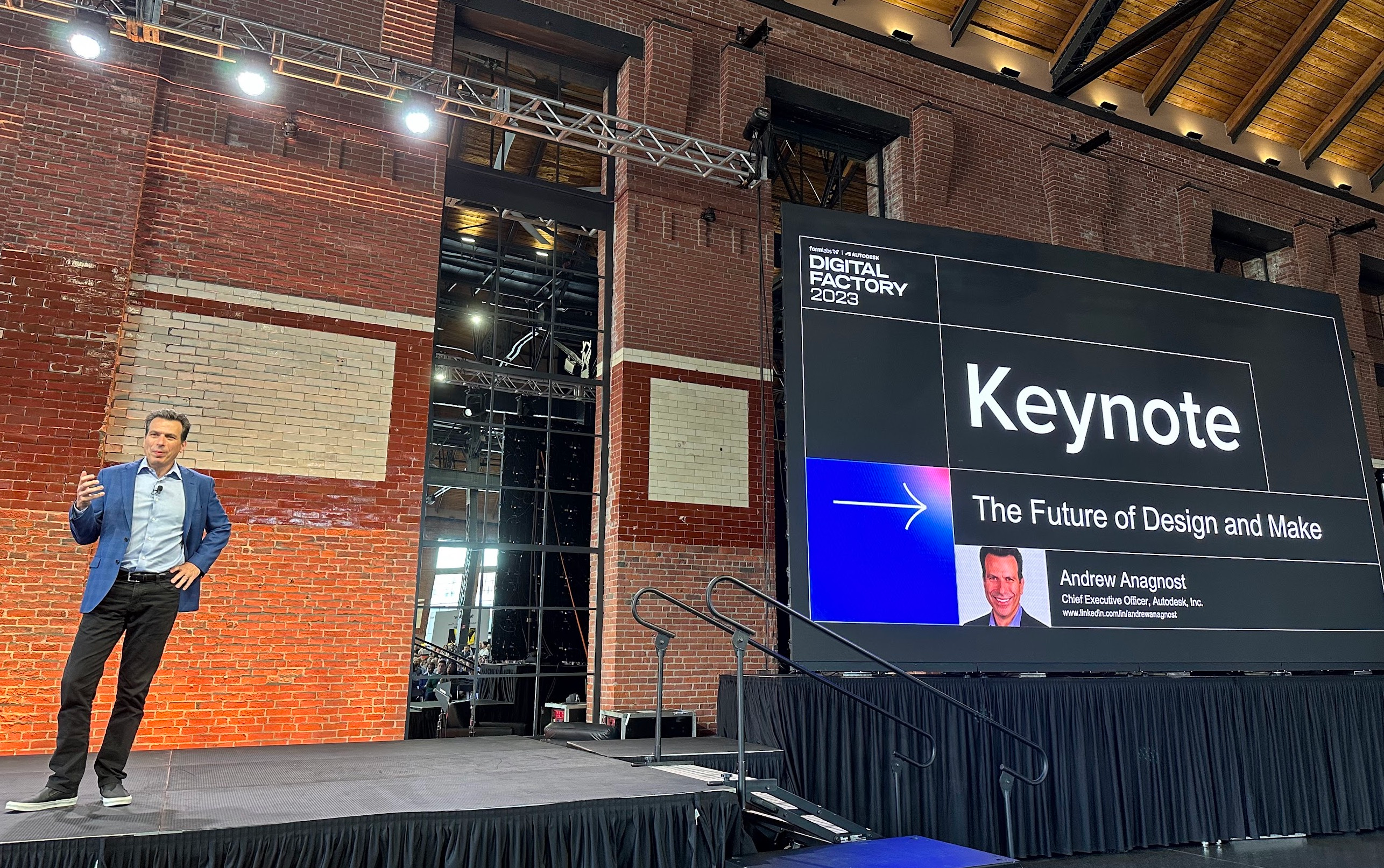 Here is an interesting data point – a substantial increase in US manufacturing and construction spending. It is a very interesting indicator of manufacturing industry development in US and potential benefits CAD and PLM companies can get from such an increase – new companies will drive the need to deploy new technologies.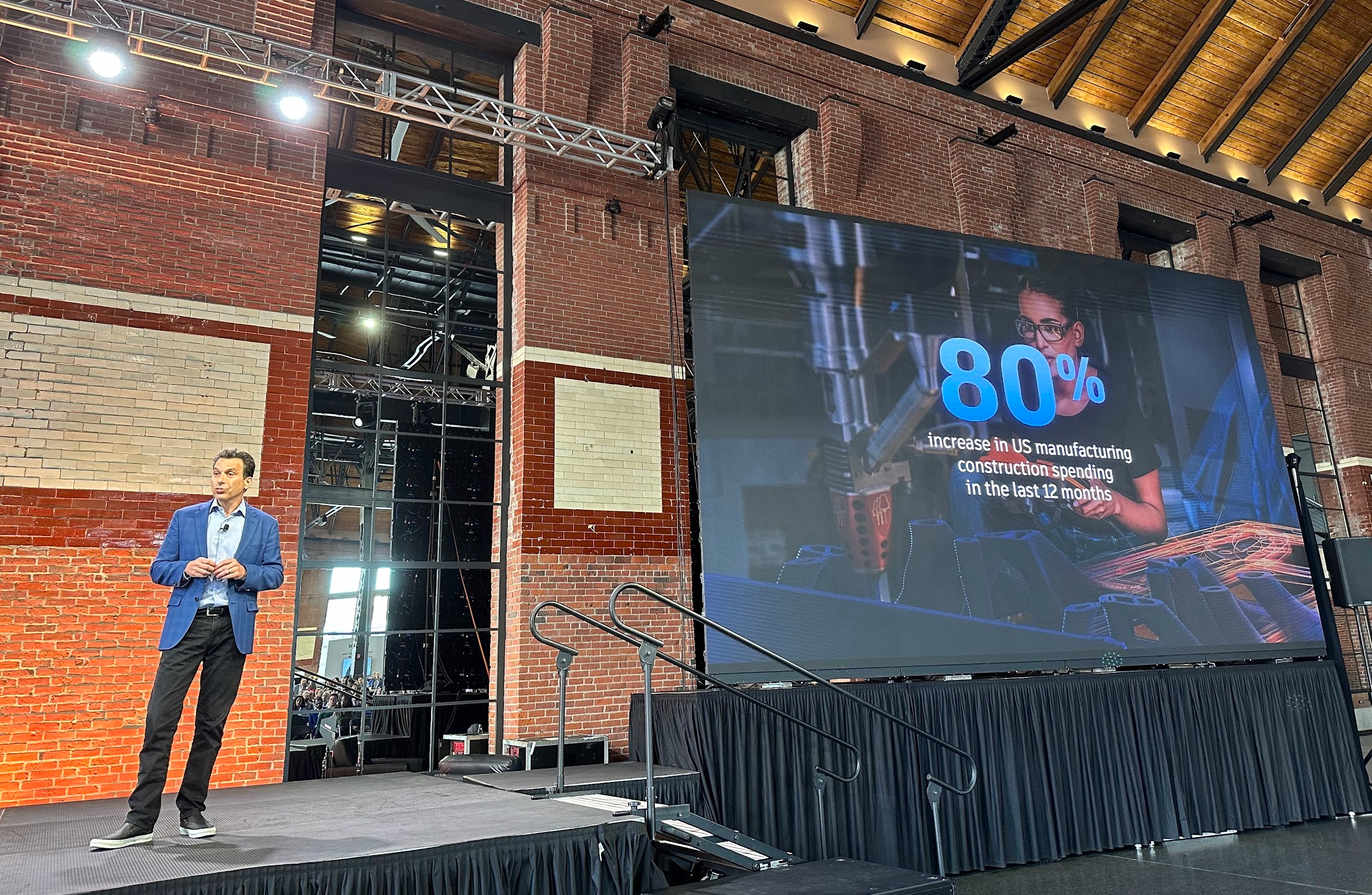 The two most important points I captured are (1) Unlock data from closed formats and (2) Lift people from their silos are important aspects of digital transformation in the industry. Autodesk is heavily focusing in the field providing a unique platform and set of products allowing to connect construction and manufacturing processes together. Watch the following video presented during Andrew Anagnost kenote about how Magna is designing their production lines using Autodesk software.
The future Autodesk see is optimization of engineering and production using Digital Twin and AI.
Formlabs CEO Max Lobovsky shared news about Formlabs printer development, but stressed the point in development of unique spectrum of materials that can support 3D printing process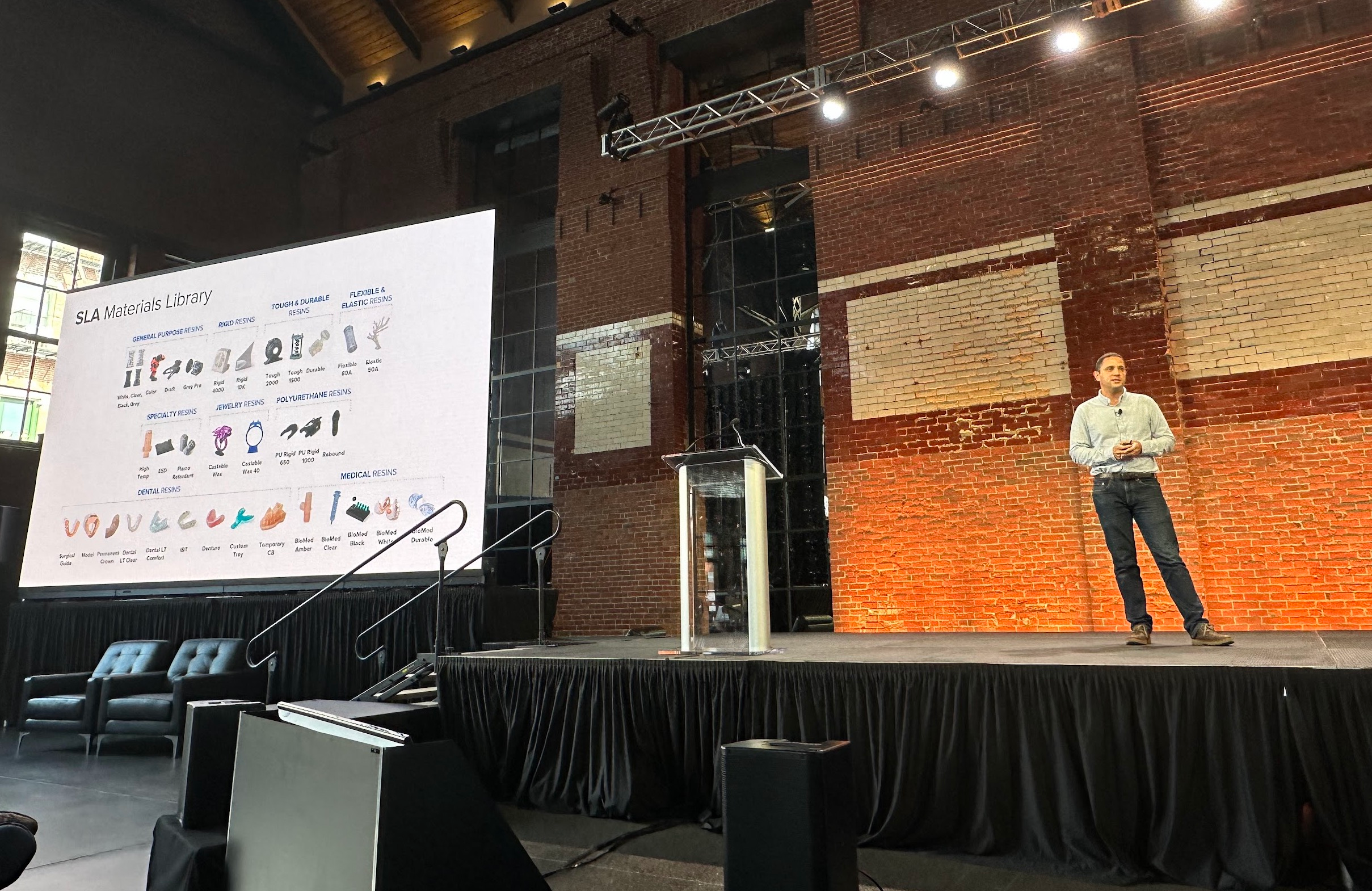 Energey is important. Sometimes we are taking energy for granted. But what can do a manufacturing plant that lost energy? Just send all workers home. It was an important reminder from Scott Reese, CEO of GE Digital.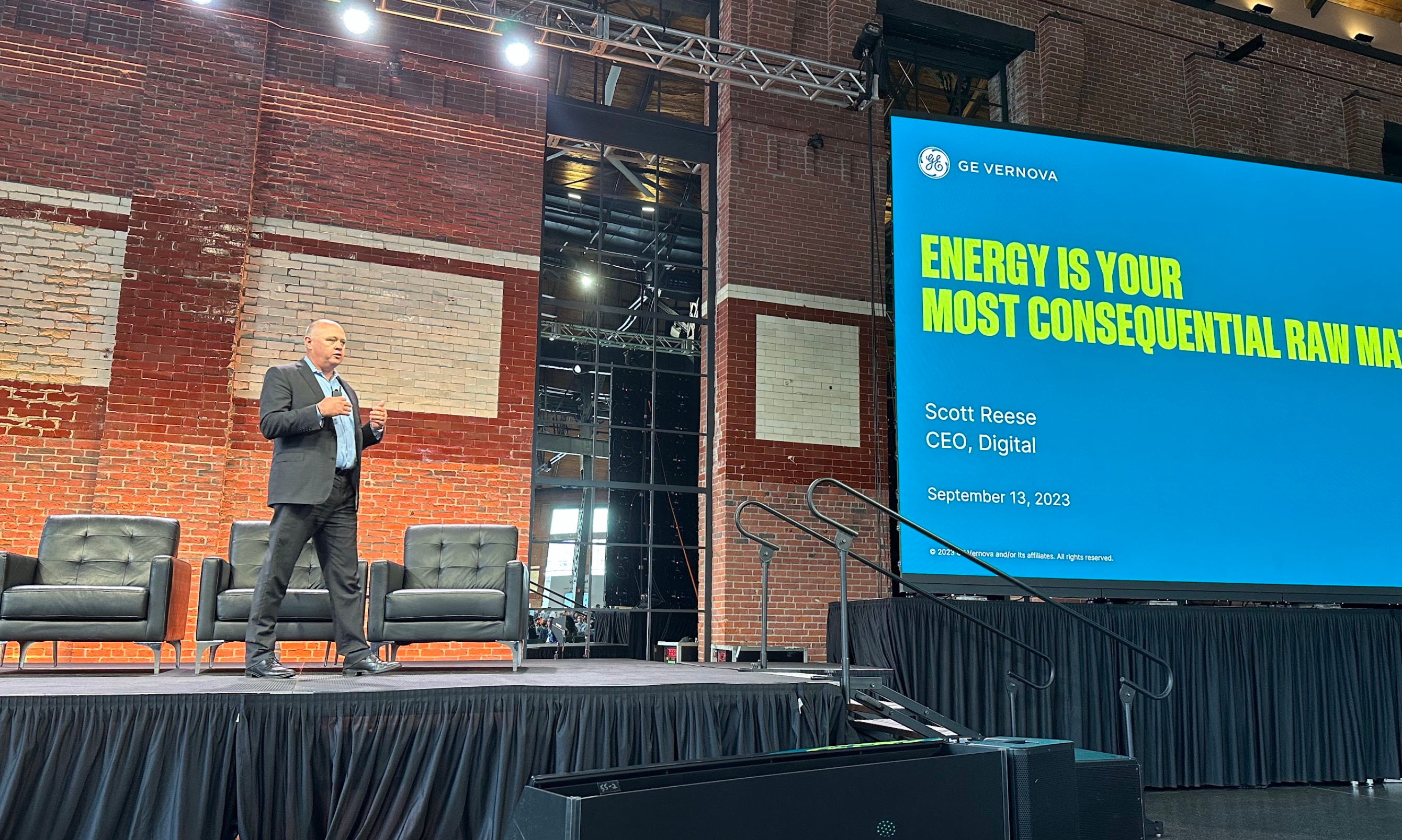 An interesting data point from the same keynote – Manufacturing is using 27% of energy made in United States.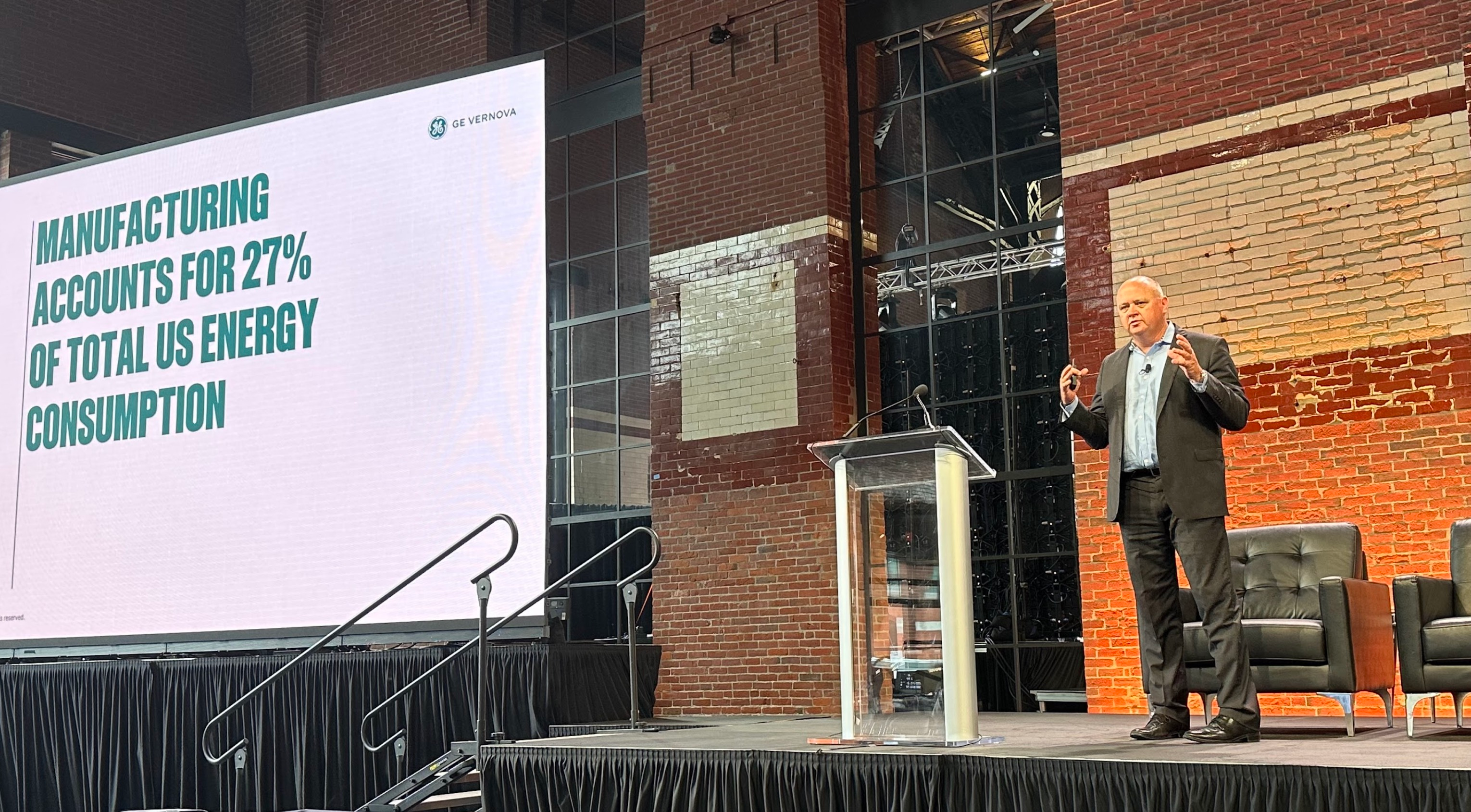 What is my conclusion?
Formlabs and Autodesk did a great job brining so many people and companies to the one day event in Boston. We clearly missed that – to have real event with people talking about real problems. Data is the most interesting element in the next industry revolution. By allowing to everyone to use data, making it transparent and lifting people from siloes, we can achieve a huge progress to accelerating future manufacturing.
For all my PLM colleagues and friends, think about data management systems your companies use and think about help to imrpove data management tools and data management processes. It starts from data governance, allowing to move from old fashion files and legacy tools, deploying of modern data management systems and connecting data and streaming data integration between tools and processes.
In my view, manufacturing companies are starving for applications of business intelligence, big data, artificial intelligence and solving of the wide range of data management problems. It requires new technologies, it involve a lot of data privacy issues, but it also requires people to change in the way they use modern technologies and organizing data management process in a company. Manufacturing companies are using old data management platforms that are not capable to organize data digitally and connect engineers, with frontline workers and customers. It is an interesting problem to solve, we need to figure out when data stored, what is data quality, how change data capture process and how to organize modern database management systems to support these processes.
Data management process includes many steps – capturing data from engineering systems, organizing BOMs and all related information, sharing files and BOMs with procurement, organizing production process, giving access to the right data to frontline workers, connecting to sensor data and focusing on data quality management. To keep all this distributed database management system up to speed and up to date is a big deal and interesting challenge for future generation of industrial software.
Just my thoughts…
Best, Oleg
Disclaimer: I'm co-founder and CEO of OpenBOM developing a digital thread platform including PDM/PLM and ERP capabilities that manages product data and connects manufacturers, construction companies, and their supply chain networks. My opinion can be unintentionally biased.