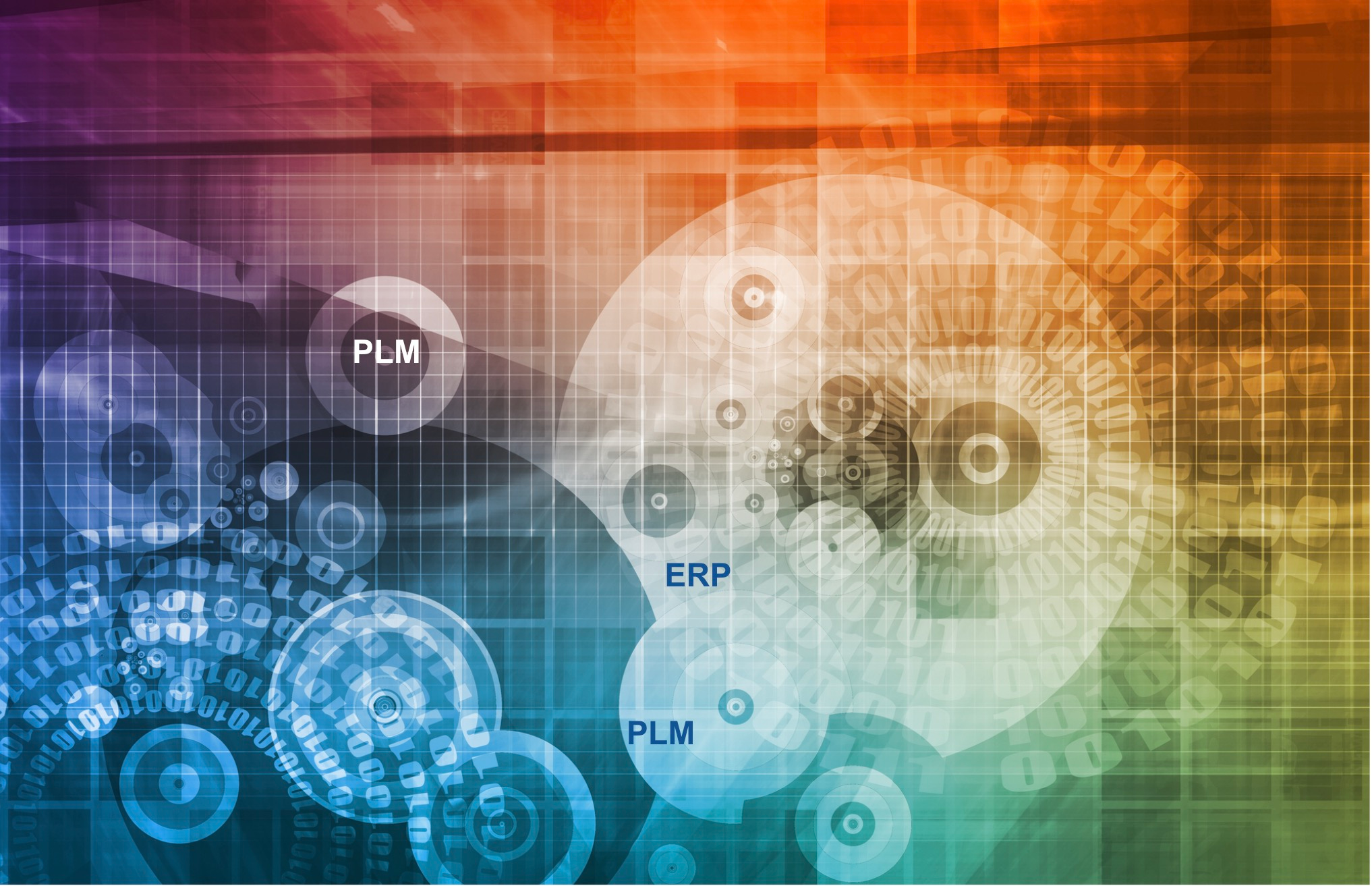 In the fast moving world of manufacturing, to have company to perform to achieve a certain level of efficiency, to provide a way to improve effectiveness of the decisions and mitigate risks of supply chain and compliance are on the top list of every manufacturing business. The key to make it happen is to ensure that business systems are operating seamlessly and the data is flowing between people to support their decisions.
Which brings an urgent need to ensure seamless collaboration and data integration between different facets of an organization. Enterprise Resource Planning software (ERP) together with PLM are two major business silos in every manufacturing company. This is where the integration of Product Lifecycle Management (PLM) and Enterprise Resource Planning (ERP) systems becomes crucial.
In the past, I wrote quite a few articles about PLM-ERP integration. Here are a few links to give you a way to catch up on my thinking about PLM and ERP.
PLM vs ERP – The Tug of War
PLM vs ERP – Change The Battleground
PLM vs ERP – How to achieve synergy?
PLM vs ERP – Opportunities To Grow
My final conclusion was shared in the final article – PLM+ERP Integration and the future of digital thread and focused on how to achieve connected information and process experience between ERP software and product lifecycle management.
How to bring these ideas in the reality of integrated PLM and ERP system, to support efficient supply chain management, to optimize core business processes and manufacturing resource planning. The implementation of any ERP system is a complex task, but combination and integration it with PLM software is the next level complexity. How to make it work?
In this article, I will share my thoughts about top questions that every manufacturing company is asking about PLM and ERP, explore real-world examples of real integrations, and conclude with some of my thoughts about future of integrated digital engineering and manufacturing.
The Digital Thread and PLM+ERP Integration
As manufacturing processes become increasingly complex and interconnected, the concept of the "digital thread" has gained significant prominence. The digital thread represents the seamless flow of data and information throughout the product lifecycle, from design and engineering to manufacturing and distribution. To achieve this level of integration, PLM and ERP systems must work together harmoniously. Check my article – Digital Thread Expansion and what does it mean for PLM vendors and customers.
Top Questions People Ask About PLM and ERP Integration
Before getting into examples and best practices, let's address some of the top questions individuals and organizations commonly have about PLM and ERP integration:
Why is PLM and ERP Integration Necessary?
Integration ensures that product data is consistent and up-to-date across all departments, from engineering to finance. It streamlines processes and enhances decision-making.
What are the Key Challenges in PLM and ERP Integration?
Challenges include data synchronization, process alignment, and compatibility between systems. Data models of both systems and data lifecycle is different. It is hard to bring them together. Overcoming these hurdles is essential for a successful integration.
What are the Best Practices for PLM and ERP Integration?
Successful integration relies on careful planning, defining integrated data flow, identifying data compatibilities and implementing data flow using right technologies and methods. It is impossible just to come and say "these two systems will stay in sync" without defining technological processes to support a desired data flow.
What Data Should be Shared Between PLM and ERP Systems?
Delving into the specifics of which types of data should be exchanged between PLM and ERP systems. A typical data sets that go between systems are including item masters, design data, bills of materials, inventory information, cost and more.
How Does Integration Impact Business Processes?
Exploring in-depth how PLM and ERP integration can affect existing business processes and workflows. This includes evaluating whether process reengineering is required to maximize the benefits of integration. The positive impact of integration can streamline data exchange and make companies to established a virtual connected data experience for decision making.
How Long Does it Take to Implement PLM and ERP Integration?
Most of existing PLM-ERP integrations are deployed as a custom service. The reality of these integrations is a long process of definition followed by customization and coding. It is never simple and can go from a few weeks in very simple use cases to a few months. The scope of integration can change and impact the schedule. Modern approaches include delivery vertical integrated solutions as well as also using modern methods for SaaS applications. Weill talk about it later in this article.
What Are the Risks of Integration Failures?
A failure to integrate PLM and ERP systems can significantly impact all systems and processes in every company. It can lead to delays, inaccurate data and sometimes real disruption to manufacturing resource planning and operation.
Now, let's explore two industrial examples that demonstrate the diverse approaches to PLM and ERP integration.
Industrial Examples of PLM+ERP Integration
In my article today, I want to bring two orthogonal solutions of integrating core business processes using PLM-ERP integration. They are different. One is a completely vertical integration between two enterprise systems (Teamcenter and SAP) and another is web services API driven system between to SaaS products (Deskera ERP and OpenBOM). Let's get in details.
Example 1: Siemens Teamcenter and SAP Integration
Siemens Teamcenter and SAP represent two heavyweight solutions in the PLM and ERP domains. In high-scale manufacturing environments, a vertical integration approach was taking by two companies Siemens Industrial Software (PLM) and SAP ERP. Siemens Teamcenter, a PLM system, focuses on product design, development, and engineering, while SAP, an ERP system, excels in resource planning and management.
The goal on integration of these two solutions, organizations can achieve a seamless flow of information from product design to production planning and execution including product design, BOM and change management as well as production and business planning. The integration is developed by stages. You can check for more information about it here – Siemens Teamcenter Integration with SAP 4HANA.
This integration is multiyear and phased approach to allows for real-time visibility into product data, bills of materials, and manufacturing processes. It streamlines change management and improves collaboration between engineering and production teams, ultimately reducing lead times and costs.
Watch of the videos of the integration:
If you had an experience with Teamcenter-SAP integration, share your thoughts and data points.
Example 2: OpenBOM and Deskera ERP Integration
For modern, agile organizations seeking a cloud-native, all-in-one approach, solutions like OpenBOM and Deskera ERP offer a compelling alternative. OpenBOM provides a comprehensive cloud native multi-tenant product data management solution for engineering design and Bill of Materials (BOM) management and connects product data with procurement and supply chain processes. Deskera ERP provides comprehensive business management capabilities, including financials, inventory, and order processing.
Both systems together seamlessly support processes. At the same time, both systems have open SaaS based cloud architecture allowing to build efficient processes in real time using REST API and other tools to configure both Deskera and OpenBOM.
Integrating OpenBOM with Deskera ERP creates a unified platform for managing product information and business operations. This approach offers scalability, flexibility, and ease of use. It enables organizations to adapt quickly to changing market demands and fosters collaboration among different teams within the organization, all while leveraging the benefits of cloud-native SaaS systems.
Check the recent demonstration of Deskera ERP and OpenBOM PLM – navigate to the following link.
Deskera All-in-one ERP integrated with OpenBOM is a great example of how REST API can facilitate simple yet powerful integration processes.
Watch the video in the article above and tell me what you think. Check the live demo of OpenBOM PLM and Deskera ERP here.
Conclusion: Building Synergy in the Future of Digital Manufacturing
Manufacturing companies are increasingly recognizing the need for connectivity in data, information flows, and business processes. The integration of PLM and ERP systems represents an important step toward achieving this connectivity and building a synergy between traditionally siloed areas of engineering, manufacturing, and business operations.
As demonstrated by the industrial examples above, there is no one-size-fits-all approach to PLM and ERP integration. The choice between vertical integration with heavyweight solutions or a more agile, cloud-native approach depends on an organization's specific needs and goals. Regardless of the path chosen, the ultimate objective is to create a cohesive digital thread that optimizes processes, reduces costs, and fosters innovation in the dynamic landscape of modern manufacturing.
In the future of digital manufacturing, the integration of PLM and ERP will continue to play a pivotal role in driving efficiency, collaboration, and competitiveness. As technology evolves, so too will the strategies and tools available for achieving this integration, ensuring that manufacturing organizations remain agile and responsive in an ever-changing market.
The last 20+ years of PLM-ERP integrations created many examples of successful solutions and failures. I can see how technology and organization data management methodology will become key important elements of success in PLM/ERP solutions.
The next phase in PLM-ERP integration is to build integrated solutions. Native cloud platforms, REST API and modern integration methods will play the key role in creating of the future PLM-ERP integrated behaviors.
Just my thoughts…
Best, Oleg
Disclaimer: I'm co-founder and CEO of OpenBOM developing a digital-thread platform with cloud-native PDM & PLM capabilities to manage product data lifecycle and connect manufacturers, construction companies, and their supply chain networks. My opinion can be unintentionally biased.